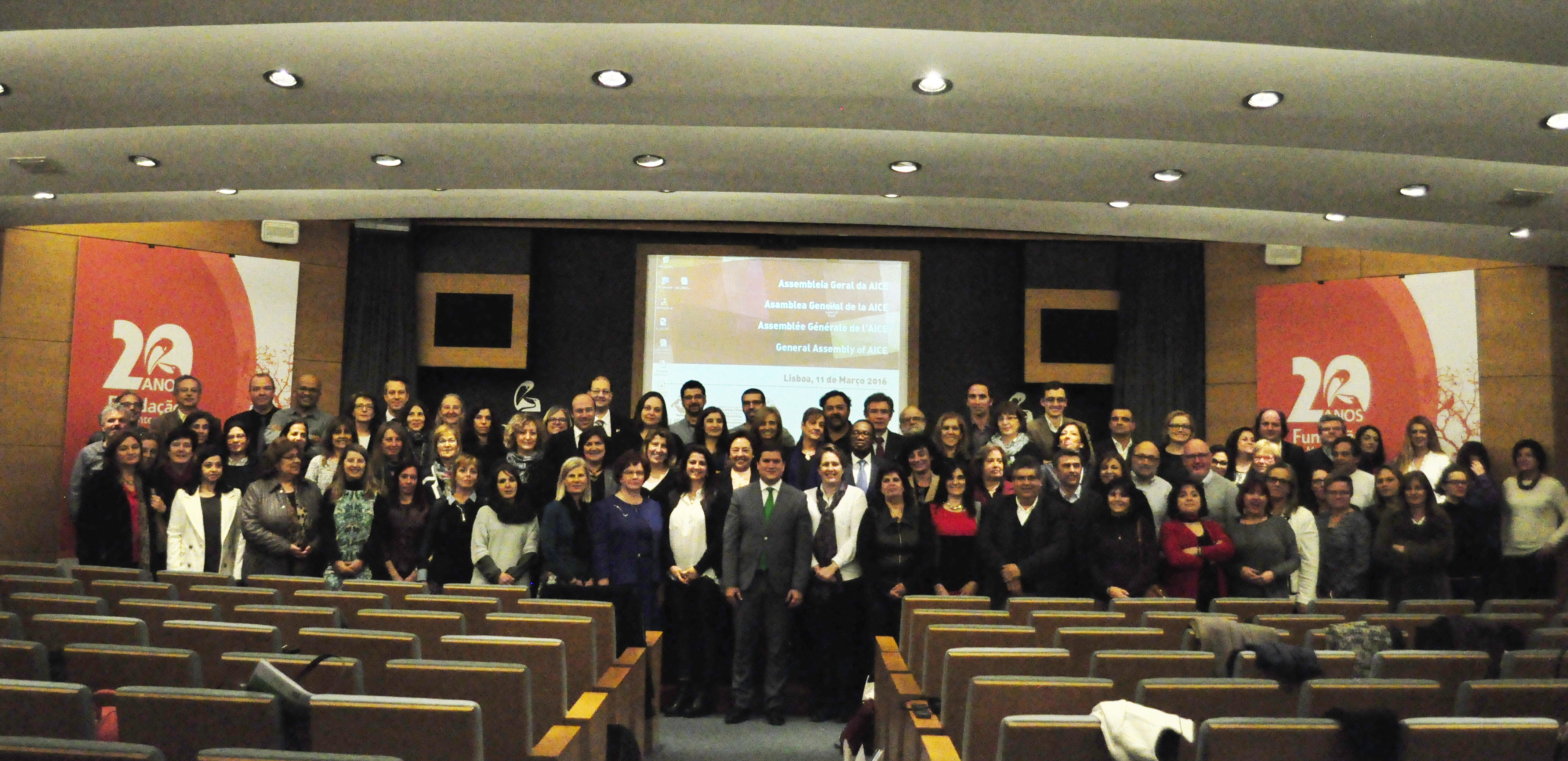 Lisbon hosted the IAEC General Assembly
Around 120 delegates of 55 member cities participated at the IAEC General Assembly which took place at the Auditorium of the Fundação Montepio of Lisbon last March 11.
The Assembly was launched with a lecture on "Heritage, Education, Culture and Citizenship" by Professor María Calado Vice-Chairman of the National Cultural Center of Portugal and member of the National Board of Education.
Then, there was a roundtable of Local Authorities with representatives of Munich, Sao Paulo and Lisbon, which shared good practices that deal with different aspects of Living together – the theme of 14th IAEC Congress- from a different point of view: the Bavarian Capital through the inclusion of newcomers (foreigners, refugees and asylum seekers), the Portuguese Capital through a model of communitary policy, and the Latin American Metropolis through a urban renovation project: the School Park.
Later on, the city of Rosario presented the latest news of the 14th IAEC Congress. Finally, the Assembly was focused on approval of the 2015 Economic and Activities Report, the Action Plan 2016 and the approval of new members and leavers.
During the morning, the participants had the opportunity to do a study visit to 3 relevant initiatives of the city of Lisbon: the project of communitary intervention on priotary neighbourdhoods BIP-ZIP, the project of Communitary Policy on the Lisbon neighbourhood of Lisbon and the Museum of Aljube, a Museum of memory of the resistance towards the Portuguese Dictatorship.
Coinciding with the IAEC General Assembly, there was a meeting of the Executive Committee and a meeting of the member cities of Northern Europe.
Photos: Câmara Municipal de Lisboa
News Search
By category
By keyword
By date