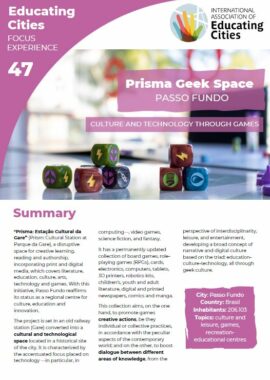 A disruptive space for creative learning, reading and authorship, incorporating print and digital media, which covers literature, education, culture, arts, technology and games, that has emerged to consolidate Passo Fundo as a regional centre for culture, education and innovation.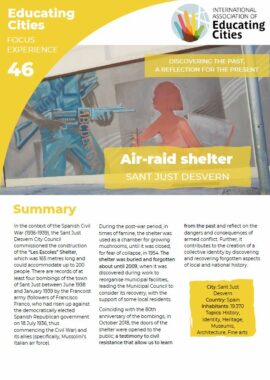 The shelter is a testimony to civil resistance that allows us to learn from the past and reflect on the dangers and consequences of armed conflict. Further, it contributes to the creation of a collective identity by discovering and recovering forgotten aspects of local and national history.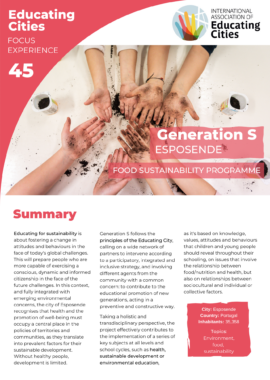 The project, implemented in all schools of Esposende, is based on a food sustainability plan that seeks to promote a change in attitudes and behaviors among the new generations in the face of global environmental problems.