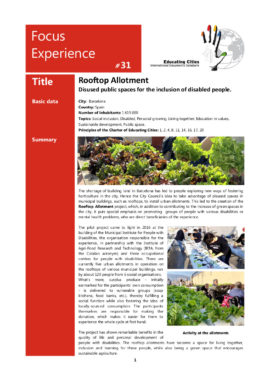 Rooftop allotments are installed in disused municipal buildings in order to contribute to the increase of green spaces in the city, and also to promote people with various disabilities or mental health problems, who participate actively in the allotments, improving their inclusion and learning.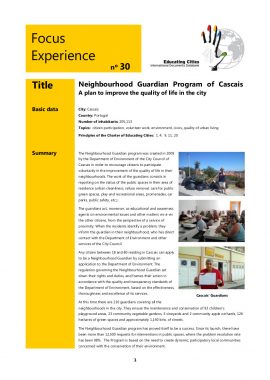 The Neighbourhood Guardian Program was created in Cascais (Portugal) in order to encourage citizens to participate voluntarily in the improvement of the quality of life in their neighbourhoods.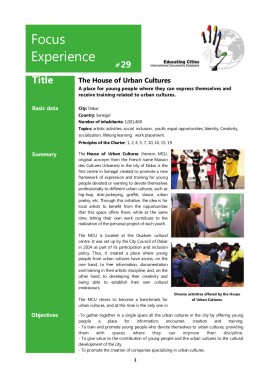 The House of Urban Cultures of Dakar, in Senegal, was created to promote a new framework of expression and training for young people waiting to devote themselves professionally to different urban cultures, such as hip-hop, disk-jockeying, graffiti, dance, urban poetry, etc.