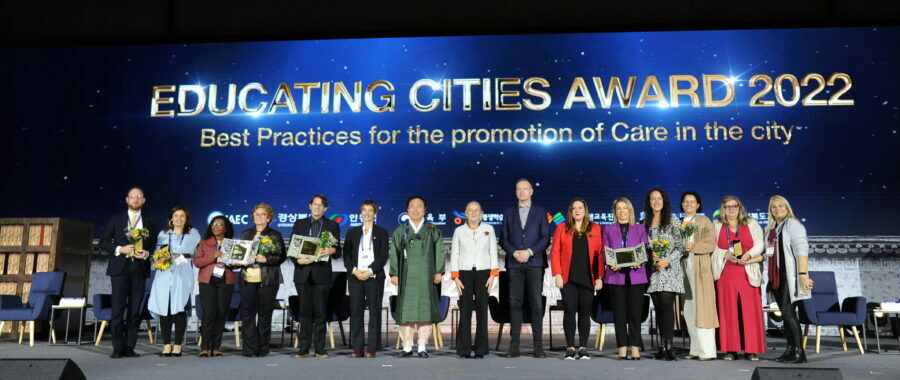 Award to Best Practices for the Promotion of Care in the City
The Educating Cities Award aims to recognise and give international visibility to the work that Educating Cities carry out, as well as to highlight best practices that can inspire other cities.
The Prize will be awarded to three innovative experiences from three different member cities, which fall under the theme: "Best practices for the promotion of Care in the city".
This fourth edition sets out to emphasise local policies and initiatives that respond to care needs from a life-cycle perspective, innovative municipal policies that place Care as an axis of socio-economic transformation from the perspective of the feminist economy and municipal initiatives that encourage education on eco-interdependence.