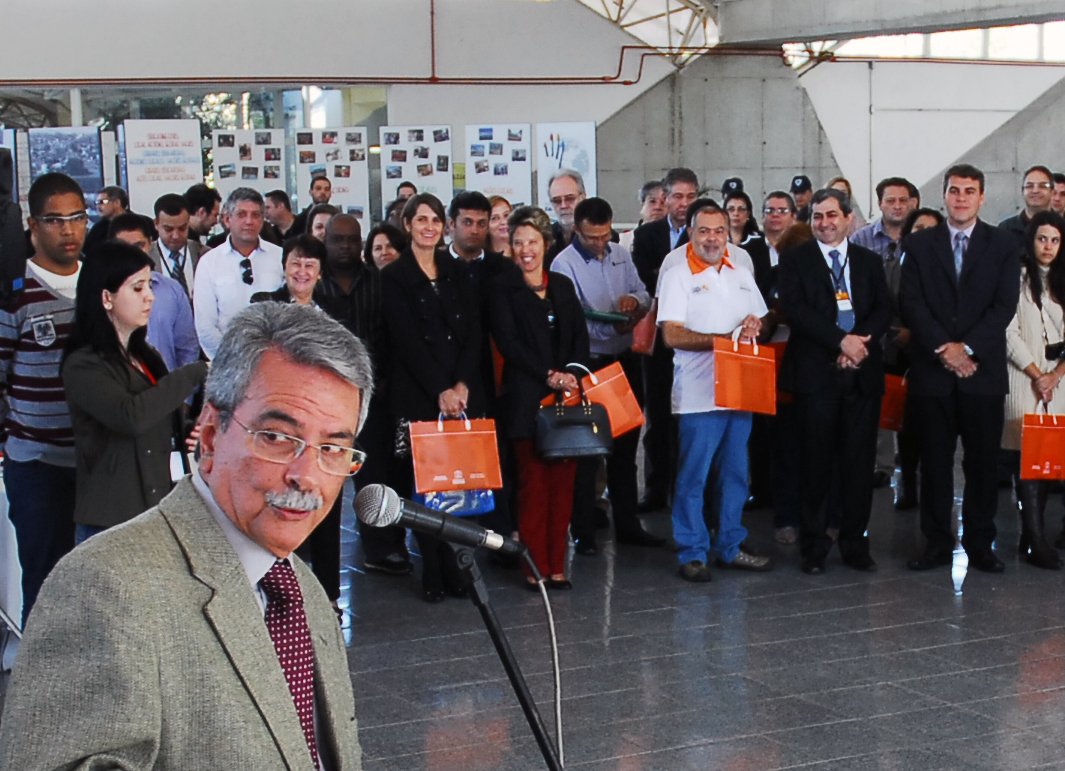 © Prefeitura de Sorocaba
The Travelling Exhibition visits Brazil
The Mayor of Sorocaba, Mr Antonio Carlos Pannunzio, presided last June 19th over the opening of the travelling exhibition Educating Cities: Local Actions, Global Value which took place in the Public Library Jorge Guilherme Senger of Sorocaba (Brazil).
Sorocaba is the 6th and latest city which receives the 2nd edition of an exhibition which from July 2012 to nowadays has been presented in Paysandú (Uruguay), Rosario (Argentina), Lisbon (Portugal), Praia (Cape Verde) and Gandia (Spain). The exhibition will remain on the Public Library of Sorocaba from June 19 to 28. Located in the State of Sao Paulo, Sorocaba is the city which coordinates the Brazilian Network.
Once the inauguration ended, the Director of the Delegation of Educating Cities for Latin America, Ms Laura Alfonso, presented a lecture on the concept of Educating Cities. Then the City Council of Sorocaba presented five educating actions of the city.
During the second day of exhibition, there was a workshop of presentation of good practices by Brazilian member cities and a Meeting of the Brazilian Network of Educating Cities. These activities are part of the program of complementary activities which will take place until June 28th.
Take a look on the inauguration through the photo gallery here attached.
News Search
By category
By keyword
By date