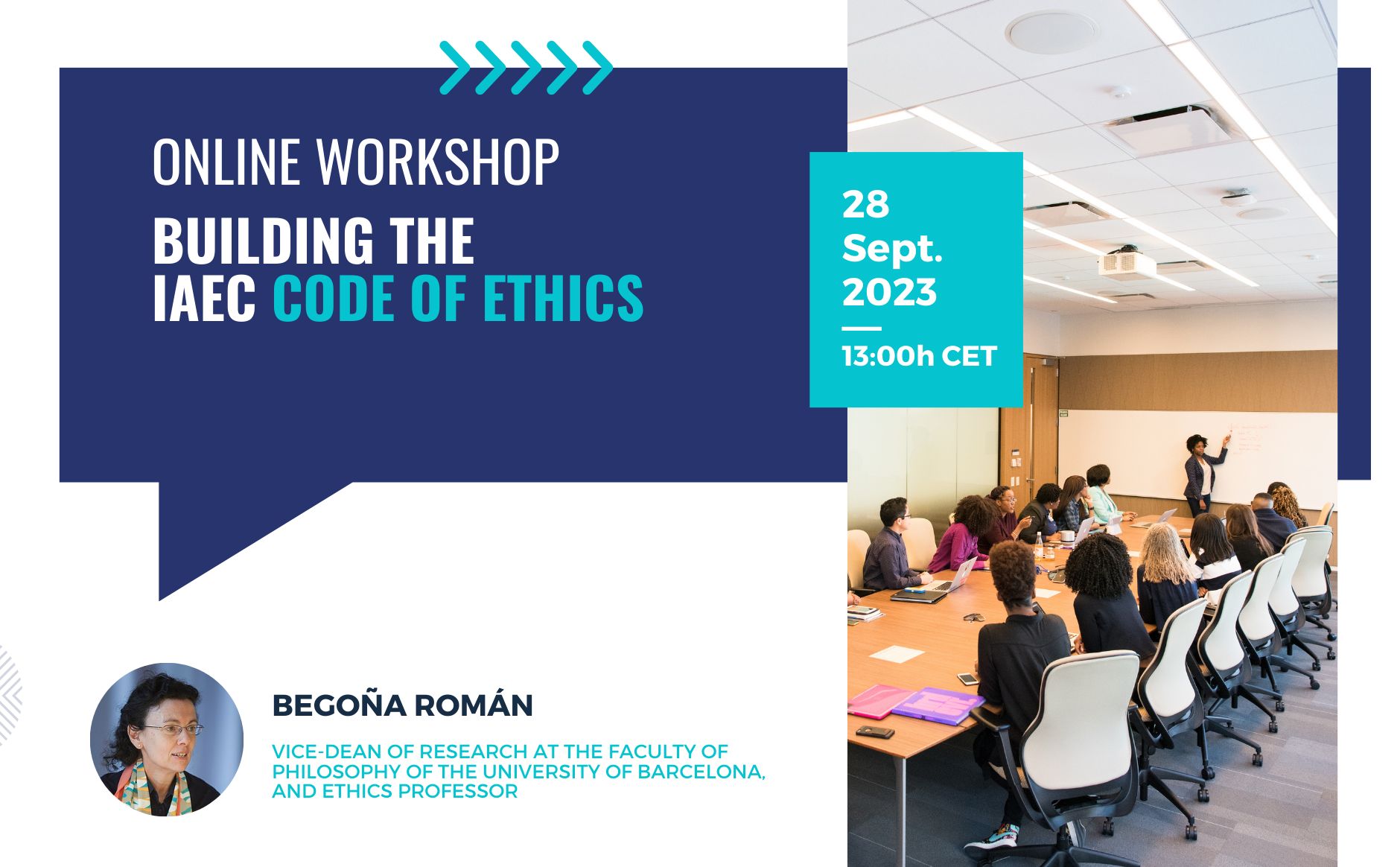 Online Workshop: Building the IAEC Code of Ethics
Don't miss it! September 28th at 13:00 PM (Barcelona local time).
During the last General Assembly, a draft Code of Ethics was presented. The Code was approved by the Executive Committee, with the intention of fine-tuning it throughout the year with the contributions and reflections from all member cities.
In a world of constant change, understanding, promoting, and respecting the values that define us as an Association is key to building responsible organizational environments. On September 28th, we invite you to a first workshop featuring Begoña Román, Vice-Dean of Research at the Faculty of Philosophy of the University of Barcelona, and an Ethics Professor specializing in applied ethics within professional contexts. She will guide us to co-construct our Code of Ethics together.
Our goal is for this Code to be a living tool that encompasses the contributions of member cities. To facilitate the Code's adoption by all those who are part of the network, the workshop will not only reflect on the importance of values but also propose the resolution of various practical cases/scenarios using the aid of the current code.
In a second session, the cities' responses to the proposed practical cases will be discussed. This exercise will be an invitation to reflect on potential scenarios and will highlight the strengths and weaknesses of the current Code. As a result of this reflection, we will define and internalize shared values and finalize the definition of our Code of Ethics. This code will be presented at the General Assembly, which will take place within the framework of the 17th International Congress (Curitiba, May 21-24, 2024).
Join us on September 28th on this journey toward defining a shared ethics!
Event for member cities only.
News Search
By category
By keyword
By date