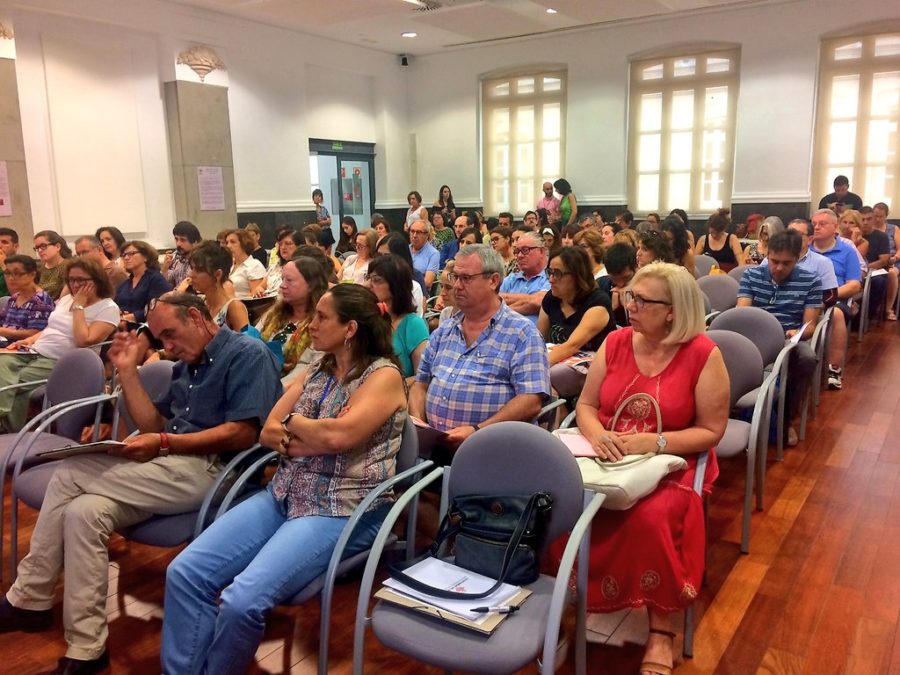 Seminar 'The City as a Learning Environment' in Valencia
The city of Valencia hosts a training for City Council public servants and teaching staff of the Education Department of the regional government, with the participation of the IAEC Secretary General and several member cities.
The purpose of the training is to exchange information, develop common action proposals and design how to to implement an Educating City. The course has been organised by the Training, Innovation and Resource Center for Teachers (CEFIRE) of the Valencia Region.
The IAEC General Secretary opens the day with the lecture 'Educating Cities: an open classroom'. Afterwards there is a panel discussion with IAEC member cities: Quart de Poblet, Ontinyent and Valencia, moderated by Mireya Royo (Head of the Education Service, Valencia City Council). The first day of the seminar ends with the presentation of the initiative: 'Improve participation, social cohesion and living together with service-learning', by Lluís Esteve (Advisor, l'Hospitalet de Llobregat City Council). This project won the 2016 edition of the Educating Cities' Award.
Lleida City Council  (Joan Ballesté, Head of the Socio-educational Section) opens the second day of the training with the conference 'Lleida Educating City. Best Practices'. Subsequently there is a round table with several local education centers, moderated by Carlos Fuentes (CEFIRE).
The course ends with the presentation of one of the finalist projects at the first edition of the Educating Cities' Award: 'Lights for Global Citizenry – Public Hearings', by Vanesa seguro, Sociocultural Animator at Rivas Vaciamadrid City Council.
News Search
By category
By keyword
By date
Recent News
Follow our Twitter
Twitter feed is not available at the moment.