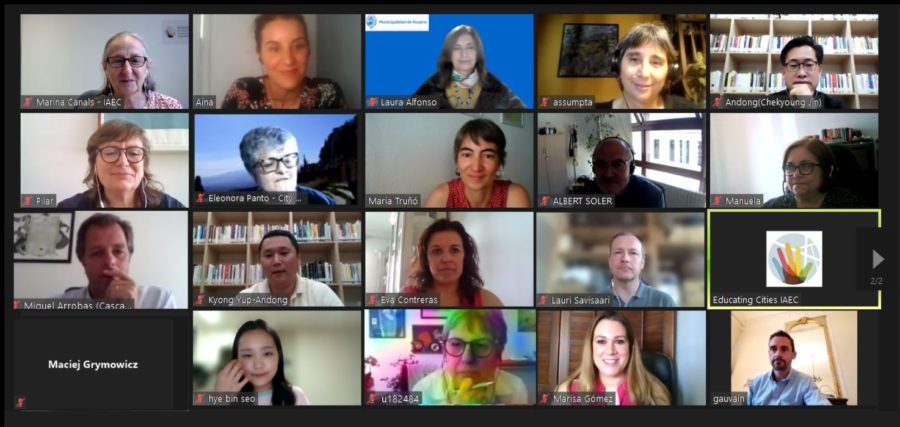 Executive Committee meeting
The Executive Committee met on 9 June to prepare the activities of the second semester!
The IAEC Executive Committee, composed by the cities of Barcelona, Rosario, Rennes, Changwon, Granollers, Lisboa, Morelia, Sorocaba, Tampere, Turín and Vitória, as well as Andong and Katowice as guest members, met on 9 June. Morelia, Sorocaba and Vitoria apologised for not being able to attend at this time.
The Committee assessed the development of the latest online General Assembly and agreed on a joint celebration proposal for the upcoming International Day of the Educating City "The Educating City leaves no one behind"". The Secretariat informed all members on the progress made in the forthcoming Monograph "City, Care and Education", on the trainings delivered and on a new training scheme which will be launched soon as a pilot initiative. Furthermore, the Committee welcomed the new representative of Rennes and Granollers was appointed as the new treasurer of the Association.
News Search
By category
By keyword
By date
Recent News
Follow our Twitter
Twitter feed is not available at the moment.