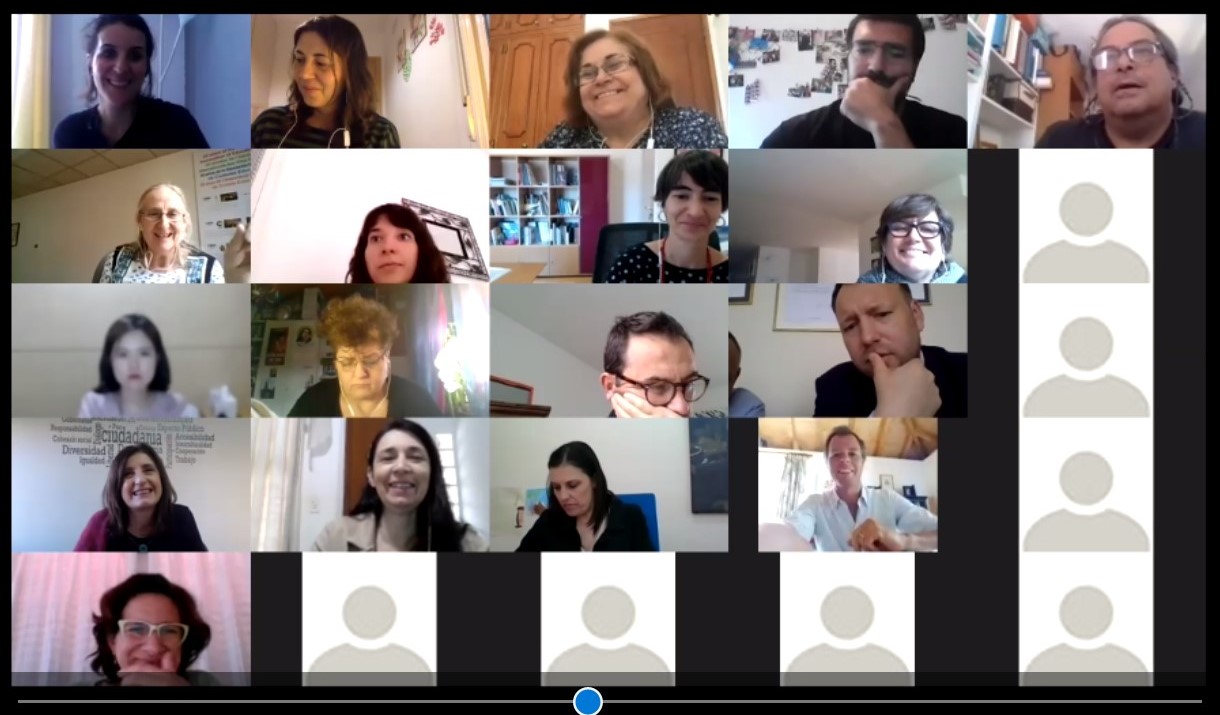 Executive Committee meeting
The IAEC Executive Committee met on 9 June to discuss the strategy to follow in the near future, given the global health crisis.
The IAEC Executive Committee met online for the first time. Representatives from  Barcelona, Cascais, Changwon, Granollers, Katwoice, Lisboa, Morelia, Rennes, Rosario, Sevilla, Sorocaba, Tampere, Torino and Vitória participated in the event.
The Committee approved the minutes of the previous meeting, which took place in September 2019 in Katowice, and discussed the celebration of the International Day of the Educating City (30 November), which this year overlaps with the 30th Anniversary of the Charter of Educating Cities. The Charter is being revamped, with a view to publish the new version on the International Day 2020. Executive Committee members discussed several proposals to mark the 30  Anniversary  We will prepare a guide with these celebration proposals and we will circulate it among member cities in the coming weeks.
Next, the Committee discussed the required changes in the Association's calendar and the adjustments to be made in the action plan, in particular as regards the presentation of candidatures to host the 2022 Congress and the award ceremony of the 2020 Educating Cities Award.
The city of Tampere announced that they will host the IAEC General Assembly of March 2021 and the prize-giving ceremony,  if the global health situation evolves favorably.
Last, participants evaluated the first online General Assembly of the Association, which took place in March 2020, and agreed to meet again online on 15 October 2020.
News Search
By category
By keyword
By date
Recent News
Follow our Twitter
Twitter feed is not available at the moment.