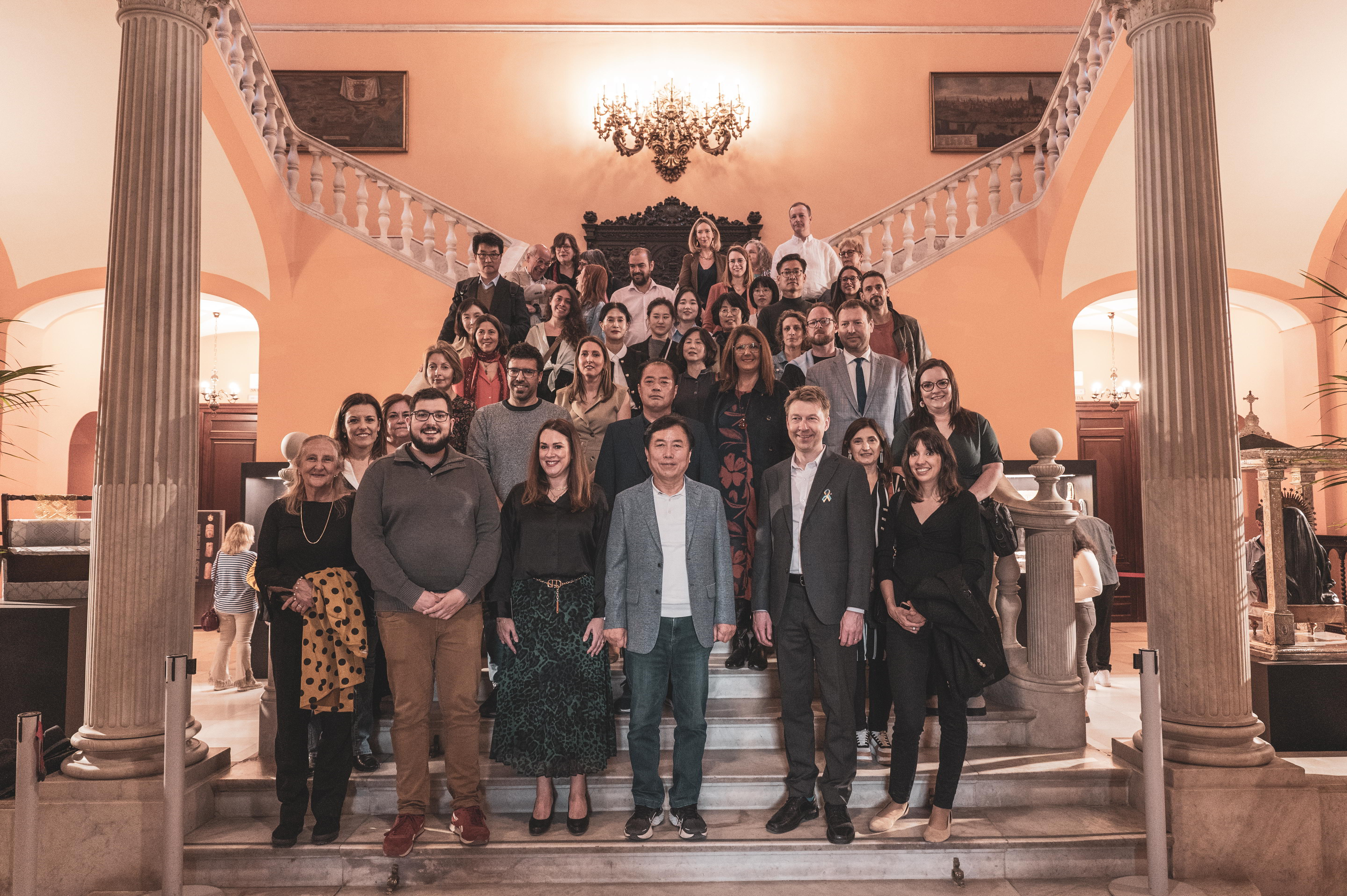 IAEC Executive Committee Meeting
Seville hosts the IAEC Executive Committee meetings on March 22.
The members of the Executive Committee, made up of delegations from Barcelona (presidency), Rosario (vice-presidency), Granollers (treasury) as well as Brussels, Cascais, Changwon, Katowice, León, Lisbon, Rennes, Seville, Tampere (members), Andong and Curitiba (associate members) and São Paulo (guest) continued their work with a face-to-face meeting in Seville.
The Executive Committee approved the minutes of the previous meeting and the Code of Ethics, which should guide the conduct of all IAEC delegates. Likewise, members discussed the distribution of funds to the territorial networks and the slogan, axes and calendar of the 2024 International Congress of Educating Cities, which will be held in Curitiba (Brazil) from May 21 to 24 under the motto "Sustainability, innovation and inclusion in the educating city: transforming the present".
The Committee debated various proposals to revamp the participation of its members in future meetings and agreed to meet again in October.
Official photo album, courtesy of the Seville City Council: https://photos.app.goo.gl/ztpCGjv9hUUSCZCX7
Photo album (extra): https://photos.app.goo.gl/3k3y61WcQasEpoXu8
News Search
By category
By keyword
By date
Recent News
Follow our Twitter
Twitter feed is not available at the moment.