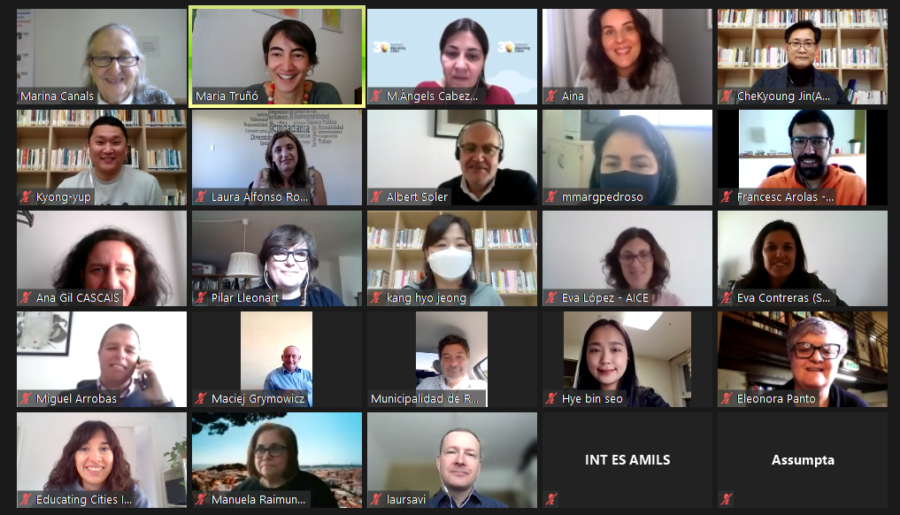 IAEC Executive Committee Meeting
The Executive Committee meets on 25 February to discuss the strategy of the coming months, follow up the daily work of the Secretariat and prepare the next IAEC General Assembly (25 March).
Representatives from Andong, Barcelona, Cascais, Changwon, Granollers, Katowice, Lisboa, Morelia, Rennes, Rosario, Sevilla, Sorocaba, Tampere and Torino take part in the third online meeting of the IAEC Executive Committee.
The meeting agenda includes the review of the 30 Anniversary and the celebration of the Internacional Day of the Educating City 2020 by Executive Committee members, the state of play of the 2022 Congress preparations and the main points that will be presented at the forthcoming General Assembly: new members and leavers, annual accounts, report on activities and the Educating Cities award cerimony, among other topics. Last but not least, the IAEC 2021 action plan is agreed upon.
News Search
By category
By keyword
By date
Recent News
Follow our Twitter
Twitter feed is not available at the moment.