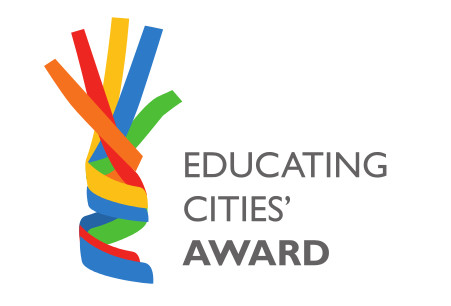 The Jury's decision
Medellín, Santos and Torres Vedras, winners of the 2020 Educating Cities Award for best practices in the inclusion and the democratisation of culture!
With this Award, the IAEC wishes to internationally recognise the work carried out by Educating Cities and serve as inspiration to other municipalities in the construction of more educating and inclusive environments, highlighting the potential of culture.
58 candidacies from 50 member cities, 13 countries and 4 continents participated at the 2020 Educating Cities Award. Given the quality and diversity of the projects submitted, the decision of the international jury, made up by academics, members of the IAEC Executive Committee and representatives from United Cities and Local Governments has not been easy. But given its transferable, structural and territorial nature, and the fact that it works with various population groups, the Jury has selected as winners of this Third edition the following projects:
The CATUL Network: culture lives here – Medellín (Colombia).
In the heart of my childhood – Torres Vedras (Portugal)
Education that promotes the inclusion of ethnic and cultural diversity – Santos (Brasil).
The awarded initiatives address the importance of promoting intergenerational relationships and recovering historical memory, since knowing the past helps us plan the future; the relevance of education in diversity to combat all forms of racism; and the importance of creating networks to manage cultural spaces so that all citizens may access and enjoy culture. In all awarded projects, culture plays an important role in empowering people, in social transformation and in improving the quality of life.
The finalists of the Educating Cities Award are:
ArtcomVida (Anadia)
72 Hour short film festival (Cañada de Gómez)
Community murals, towards social transformation (Chihuahua)
In Terms of Coexistence (Montevideo)
INCLUDE – Workshops for All and for Each (Santarem)
Enhancing cultural inclusiveness through lifelong education for adults with disabilities (Suseong-gu)
EnvolvAr-te – Circus for All (Vila Nova de Famalicão)
The 2020 Award Cerimony will take place at the IAEC General Assembly, scheduled on 25 March 2021. The awarded projects will be presented at the event.
You will find a detailed description of each winning and finalist project here very soon.
Many thanks to all the cities that have participated in this edition. We hope to keep working together in building more educating cities for a better world!
News Search
By category
By keyword
By date
Recent News
Follow our Twitter
Twitter feed is not available at the moment.