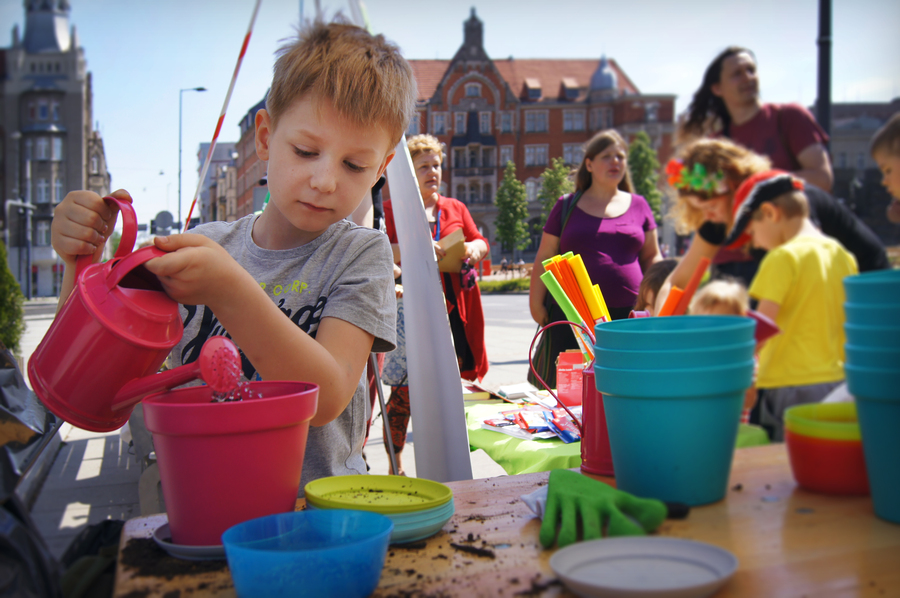 «Local Initiative» in Katowice
New project at the Bank of Experiences!
Project based on the cooperation between the City Council and its citizens, the aim of which is the joint implementation of public tasks for the benefit of the local community. Residents submit their ideas and declare their participation in their implementation.
Over the years, this initiative, which began in 2013, has become one of the most effective instruments when it comes to involving citizens in shaping public space and strengthening neighbourly cooperation. It is a tool that invites social mobilization, and that is nourished by the ideas and commitment of citizens, which are the keys to its success.
In this context, citizens are in charge of creating and developing the city, since its inhabitants are the ones who know the needs in their own neighbourhoods best. Thanks to this project, they can change their environment and adapt it to their needs. 'Local Initiative' also contributes to strengthening the city's social fabric, since it encourages community networking.
The implementation of the initiatives usually includes the participation of the units and departments of the municipal district, the city's cultural institutions, as well as social entities, NGOs and private companies. This is a key element to promote integration and networking between local communities and the rest of the actors operating in each territory.
Check out the project at the IAEC Bank of Experiences for more information.
News Search
By category
By keyword
By date
Recent News
Follow our Twitter
Twitter feed is not available at the moment.