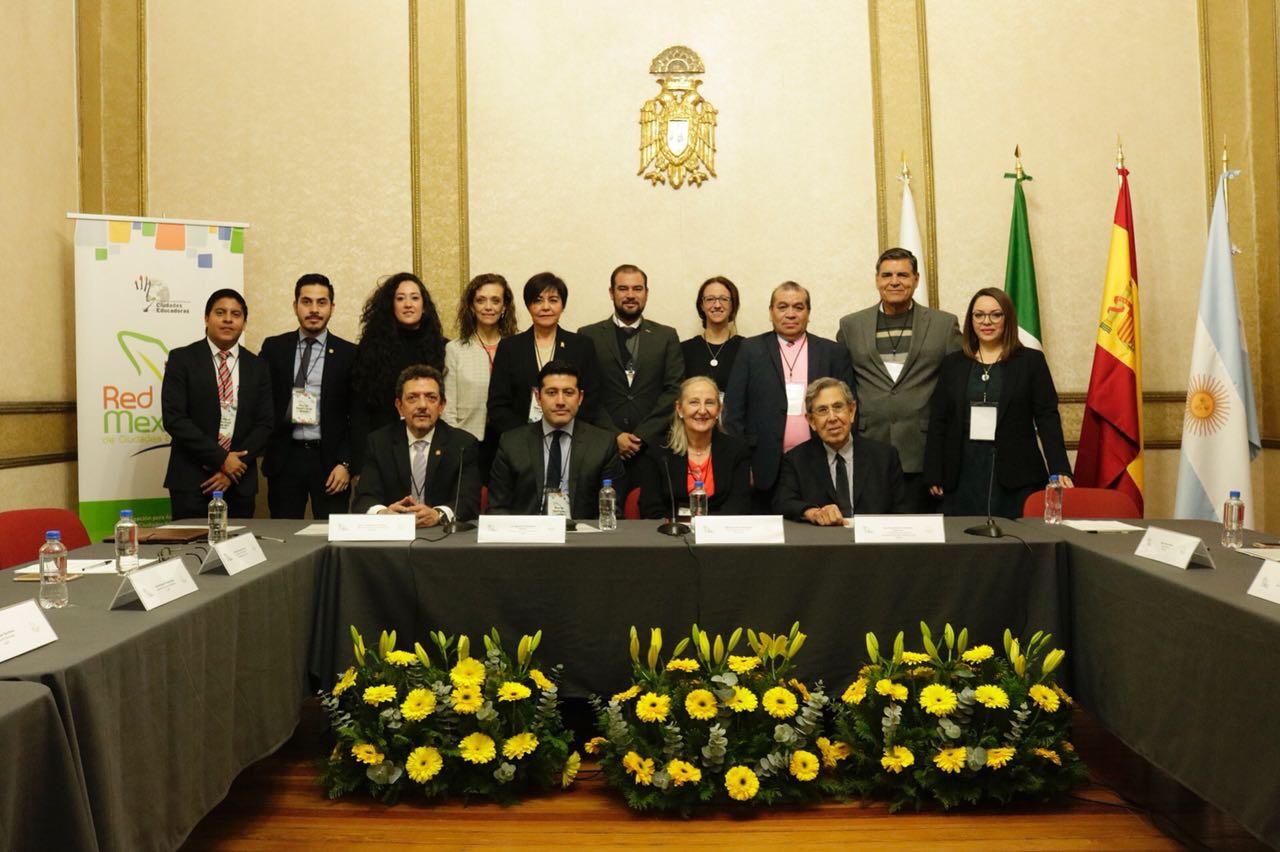 Meeting of the Mexican Network of Educating Cities
The Mexican Network of Educating Cities met on January 22nd in Mexico City, with the participation of 7 cities: Mexico City (CDMX), Colima, León, Morelia, Playa del Carmen, Tenango del Valle and Zacatecas.

Mr. Cuauhtémoc Cárdenas, International Relations Coordinator of Mexico City, Mr. Mauricio Rodríguez Alonso, Deputy Mayor of Education of CDMX, Mr. Jaime Morelos, Head of the Office of the Mayor of Morelia and Ms. Marina Canals, General Secretary of the IAEC opened the event.
The programme included a dialogue of local authorities with the participation of representatives of CDMX, León, Zacatecas and Morelia, who shared their views on the challenges and achievements in the construction of an educating city, and the advantages of networking.
Afterwards, the following good practices were presented:
Civic Promoters, in León. Initiative that promotes the involvement of students in fostering positive actions to care for public spaces;
The Oriente Arts and Trades Factory (FARO), in Mexico City. A cultural and training centre which has become a hub of artistic creation thanks to its teaching model;
Community and civic Justice, in Playa del Carmen. Programme that encourages the voluntary participation of offenders in the cleaning and conservation of public spaces.
Ambassador of my City, in Morelia, aimed at students enrolled in international programmes. The objective of this project is that students become promoters of their city abroad.
Neighbours making the city, in Colima. Project that involves citizens in the design, planning, construction or remodelling and activation of the public spaces;
Night-time Picnics, in Rosario. Initiative that aims at bringing citizens back to public spaces at night.
During the meeting, the results of the period 2015-2017 were presented and the directive board was renewal: The City of Leon will assume the Presidency, Morelia the Secretariat and Zacatecas the Treasury. Moreover, the main lines of the 2018 action plan were approved.
News Search
By category
By keyword
By date