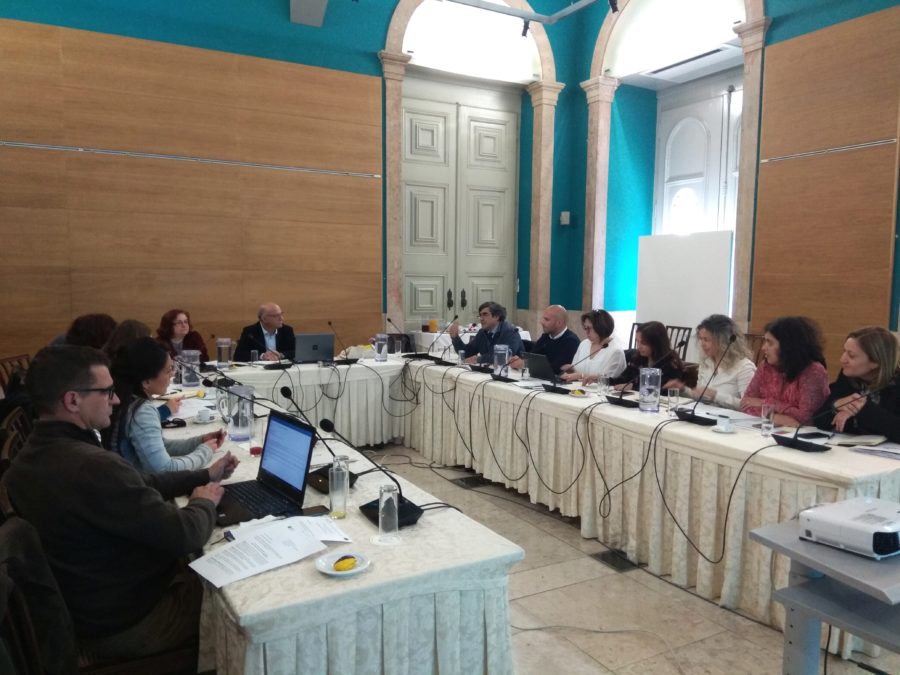 Meeting of the Coordination Committee of the Portuguese Network in Lisbon
The Coordination Committee of the Portuguese Network (RTPCE) met in Lisbon on 12 April, with the participation of 15 representatives of the 7 member cities.

Participants were briefed on the meetings of the Executive Committee and the IAEC General Assembly that took place in Rennes on 21-22 March.
As regards the 8th Congress of the Portuguese Network of Educating Cities, the municipality of Lagoa informed on the state of preparations: the programme and the 88 experiences from 46 RTPCE cities that have been selected to be presented in the 2 available formats (debate or smart screen). The large participation of the cities of the network is worthy of note, out of 75 Portuguese member cities.
The Youth Congress, with 35 registered participants, and the presentations of projects from several universities were other important issues discussed at the meeting.
Concerning the Educating Cities' anthem, Loulé presented a demo of the Portuguese adaptation. The final version of the song, with a special emphasis on Portuguese instruments, is being finalised.
Last, the Coordination Committe discussed topics related to the Thematic Working Groups of the RTPCE, the new members of the Portuguese network and the proposals that the Coordination Committee will put forward to the Portuguese network during the upcoming Congress, regarding the Network of Portuguese-speaking cities.
News Search
By category
By keyword
By date