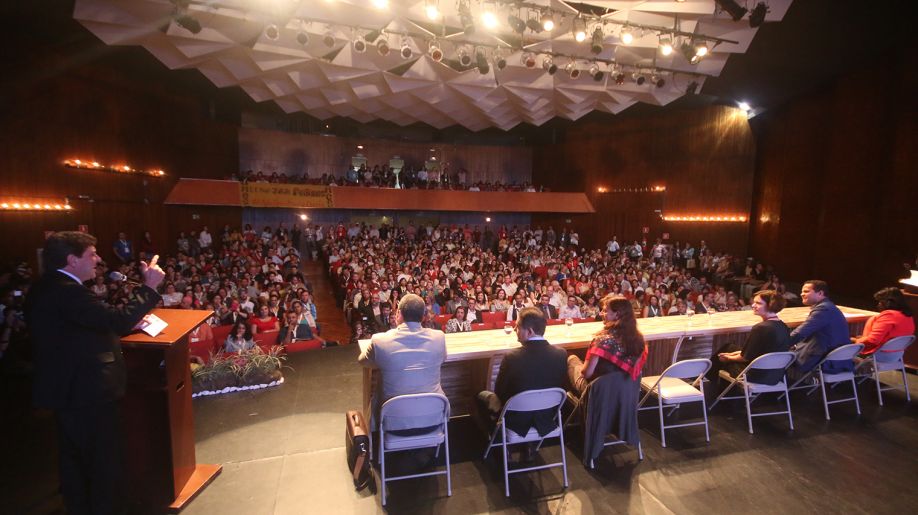 Meeting of the Brazilian Network
More than 700 people of 23 cities participated in the 6th Meeting of Brazilian Netwok which took place last November 3-4 in the Municipal Theater of Santo André and focused on the theme "Sustainability, Social Inclusion and Diversity in the Education Territories".
The opening of Meeting was presided by the Mayor of Santo André, Mr. Carlos Grana, and has the participation of the Mayor of Mayá, Mr. Donizete Braga, the Deputy Mayor of Education of Santo André, Mr. Gilmar Silvério, the representative of the Brazilian Ministry of Education, Ms. Helena Singer, the Directress of the IAEC Delegation for Latin America, Ms. Laura Alfonso, and the Executive Secretary of Clacso, Prof. Pablo Gentile.
The coordinating city of the Brazilian Network prepared an agenda of work which combined plenary lectures, presentations of good practices and study visits to good practices of Santo André.
More information at www.cidadeseducadorasbrasil.net.br
News Search
By category
By keyword
By date
Recent News