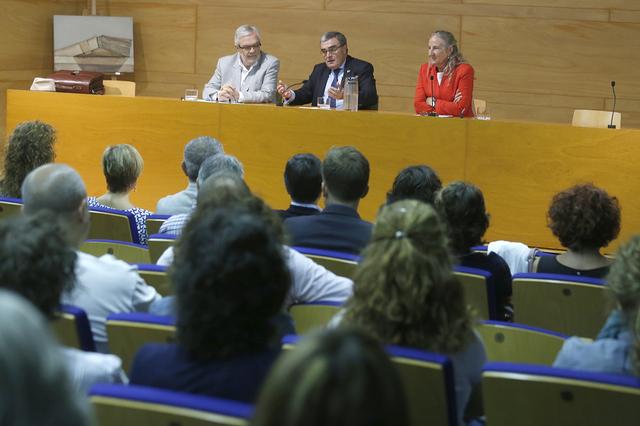 © Hermínia Sirvent (Ajuntament de Lleida)
Lleida debates on Educating Cities and Local Governance
A new session of the Training Seminar Educating City and Local Governance took place yesterday in the lecture hall Jaume Magre of the Education Local Institute of Lleida, coordinating city of the Spanish Network of Educating Cities.
The Seminar began with a welcome message by the Mayor of Lleida, Mr. Ángel Ros, who pointed out the commitment of the administration with the construction of the Educating city.
Immediately, the Spanish philosopher, Mr Joan Manel del Pozo, gave the conference "Educating City and Local Governance "before a public composed by representatives of the different local departments. Later on, the assistants could work and debate on the conceptual framework with a workshop dynamized by the Brazilian philosopher, Ms Angélica Sátiro.
On the afternoon, there was a second session of the Seminar addressed to representatives of the civil society of Lleida.
News Search
By category
By keyword
By date