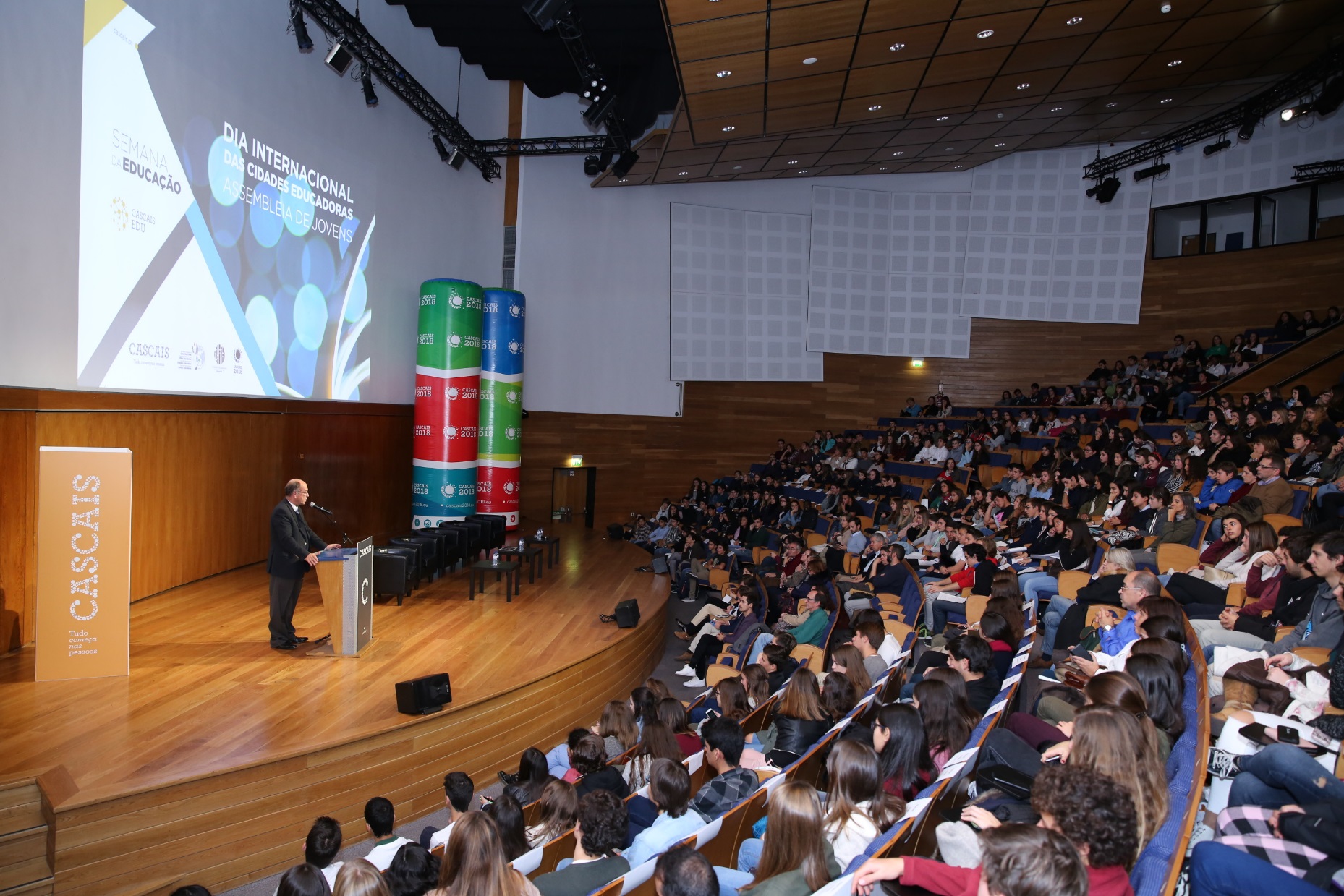 © Cascais City Council
Latest news on the 15th International Congress of the IAEC
127 experiences from 73 cities and 13 countries have been selected to be presented at the 15th International Congress of Educating Cities, which will take place in Cascais (Portugal) on 13-16 November. 80 belong to the category Experiences for Discussion and 47 to the Experiences on Smart Boards.
One of the most important objectives of the Congresses of the Association is the reflection on practice through the exchange of experiences and know-how. We hope that through these 2 formats of presentations, this Congress provides us with a unique opportunity to learn about innovative experiences and create links of exchange and collaboration with the people who implement them, as well as learn from the projects that make Cascais an Educating City.
Furthermore, as a new feature of this year's edition, 75 young people from 41 IAEC cities from 11 countries (Germany, Argentina, Brazil, Cape Verde, Colombia, Spain, Finland, Mexico, Poland, Portugal and Sweden) have been selected to participate in the Congress and to share their reflections and proposals with the audience.
The Congress will also include dialogues with experts and study visits to the following projects, among others:
TAKE-IT Project – Talent Art kreativity Entrepreneurship – Bairro da Torre:  youth participation programme where young people help transform their neighbourhood using urban art.
Intergenerational project – Centro Comunitário Sra. Da Boa Nova: dramatic art initiative, with the participation of seniors and students from the Sra. Da Boa Nova School.
Technological Training Pole – Grouping Schools Matilde Rosa Araújo: project that expands the educative offer in the city in the field of mechanics. It includes the cooperation of institutions from the business and education sector together with the City Council of Cascais.
Do not miss out on the opportunities for learning and exchange offered by the 15th International Congress of Educating Cities! Register here
The programme of the Congress is available here
News Search
By category
By keyword
By date