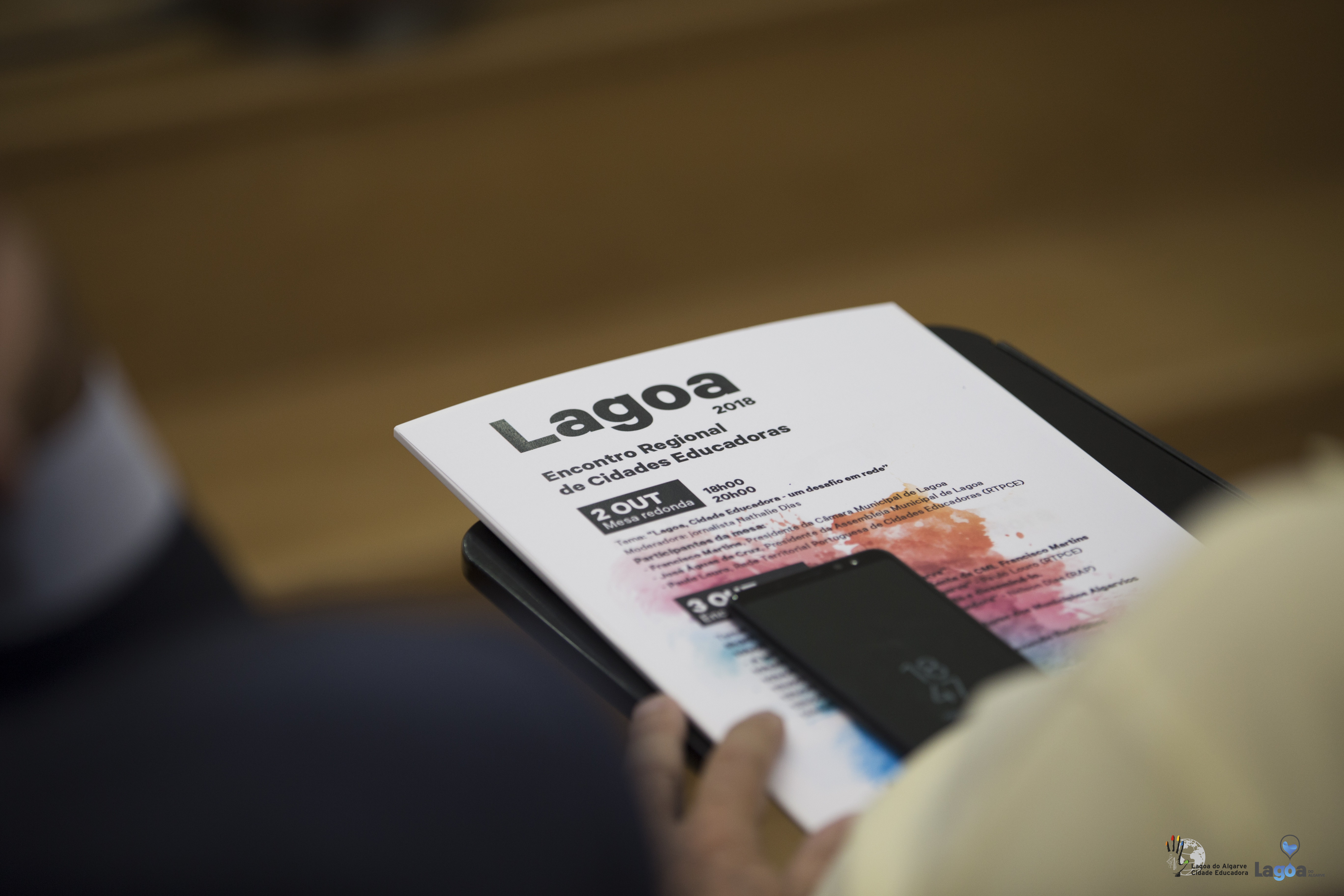 Lagoa (Algarve) hosts the First Meeting of Educating Cities of the Algarve
The City Council of Lagoa convenes cities in the Algarve with the aim of disseminating the concept of Educating City and sharing projects and good practices.
The first day of the meeting was addressed to Lagoa's educational community. It aimed at reflecting on the progress made in the construction of Lagoa, Educating City. The round table: "Educating City – a Network Challenge", included the participation of the Mayor of the city, Mr. Francisco Martins, the President of the Municipal Assembly, Mr. José Águas da Cruz, a representative of the Portuguese Network, Mr. Paulo Louro and other municipal political and technical delegates.
The programme on 3rd October, with the theme "Creating Educating Cities in the Algarve", brought together political and technical delegates from the cities of Lagoa, Lagos, Loulé and Albufeira, and also representatives from other non-member cities.
The Deputy Mayor, Mr. Luís Encarnação, opened the second day. Next, Mr. Paulo Louro, Technical Staff in the Office Lisboa Educating City presented the evolution of the educating cities' project and the advantages of working in network. Mr. Nelson Dias, from the Network of Participatory Municipalities (RAP) focused his presentation on participation as a basic feature of Educating Cities and on how to develop participation mechanisms.
The municipalities of Loulé and Lagos also had the opportunity to present projects of their cities.
The programme ended with a visit to the art school Mestre Fernando Rodrigues, where participants could learn more about the use of art as en educating tool and to promote social inclusion.
News Search
By category
By keyword
By date