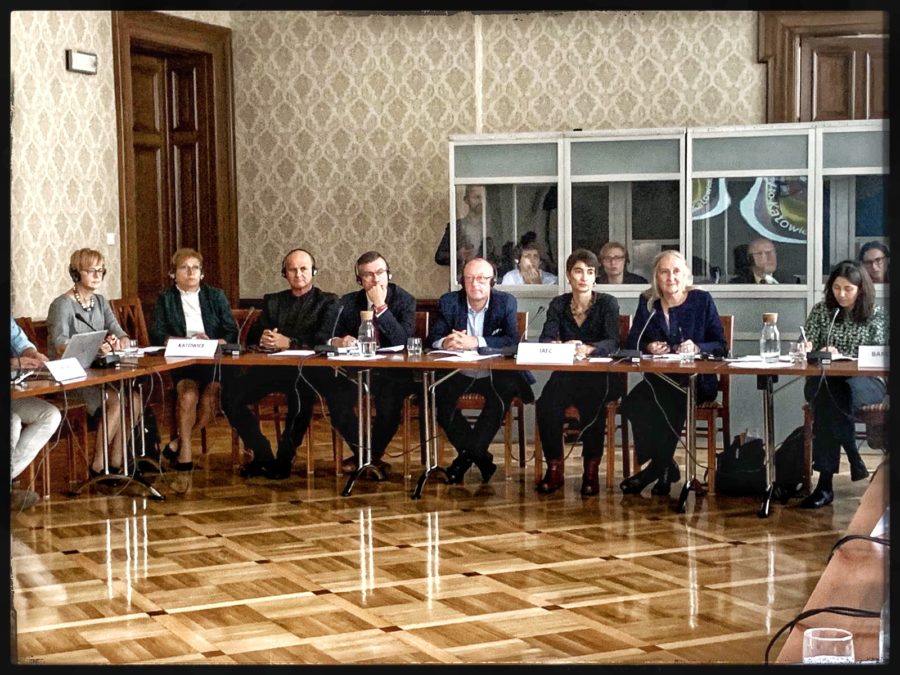 IAEC Executive Committee Meeting in Katowice
The IAEC Executive Committee meets in Poland on 19-20 September to prepare the 16th International Congress of Educating Cities 'Music, environment, recreation, participation' (Katowice, October 2020).
The event starts with a pilot lesson at the Musicodrom and a study visit to the projects 'The district sounds good' and 'Pimp my yard' (social participation in the design of public spaces to improve living together in the area).
On 19th September, IAEC Executive Committee members visit the facilities where the 16th IAEC International Congress will take place, meet the Scientific Committee and agree on key organisational issues. Other topics discussed at the meeting are the following: celebration of the International Day (30 November) and its manifesto, the 30th anniversary of the Educating Cities' Charter, the requirements for the presentations of bids for the 2022 International Congress and the territorial networks' updates.
The meeting ends with a study visit to the temporary exhibition 'The Silesian hip-hop 1993-2003'. Polish hip-hop was a medium through which young people had opportunity to speak in the 90s, often paving through the way for a better social position.
News Search
By category
By keyword
By date
Recent News
Follow our Twitter
Twitter feed is not available at the moment.