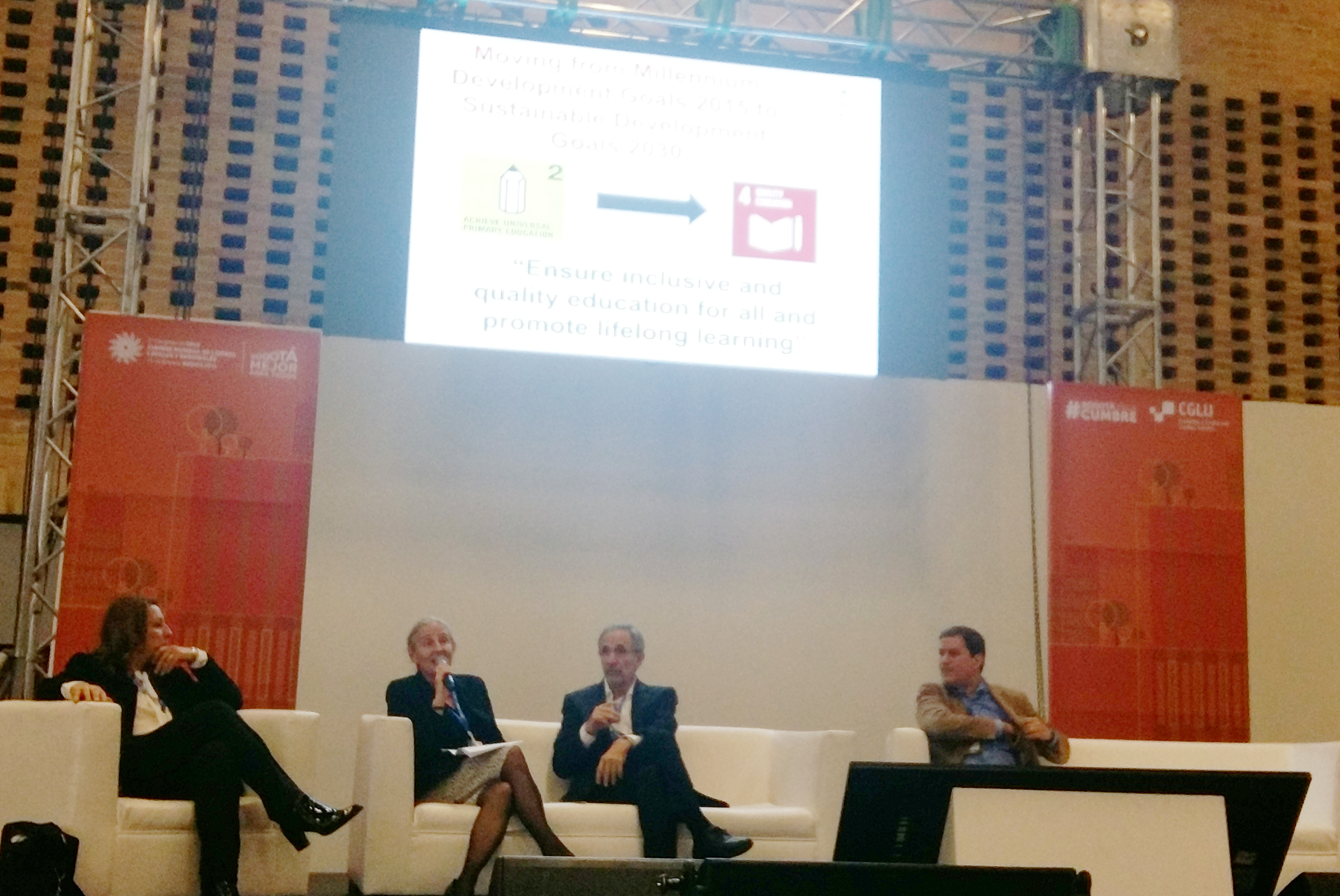 Educating Cities at the 5th World Summit of local and regional leaders
The Association organized a dialogue on how local governments can contribute to the achievement of the United Nations' Sustainable Development Goal #4 within the framework of the 5th World Congress of United Cities and Local Governments (UCLG) which took place last week in Bogotá (Colombia).
Representatives of three member cities of the Executive Committee participated at the Dialogue. The Mayor of Rosario, Ms. Mónica Fein, the Mayor of Granollers, Mr. Josep Mayoral, and the Deputy Mayor of Lisbon on International Relations, Security and Civil Protection, Mr. Carlos Castro, gave some examples on how they contribute to "ensure inclusive and equitable quality education and promote lifelong learning opportunities for all".
The dialogue was moderated by the IAEC General Secretary, Ms. Marina Canals, which gave some examples of good practices of local governments dealing with the 7 targets of the Sustainable Development Goal #4.
Organized every 3 years by UCLG, the World Summit of Local and Regional Leaders is the largest, most influential local and regional world leaders conference and global gathering of mayors, councillors, local governments, and social partners. More than 3,000 participants from 100 countries are said to have attended the current edition.
News Search
By category
By keyword
By date