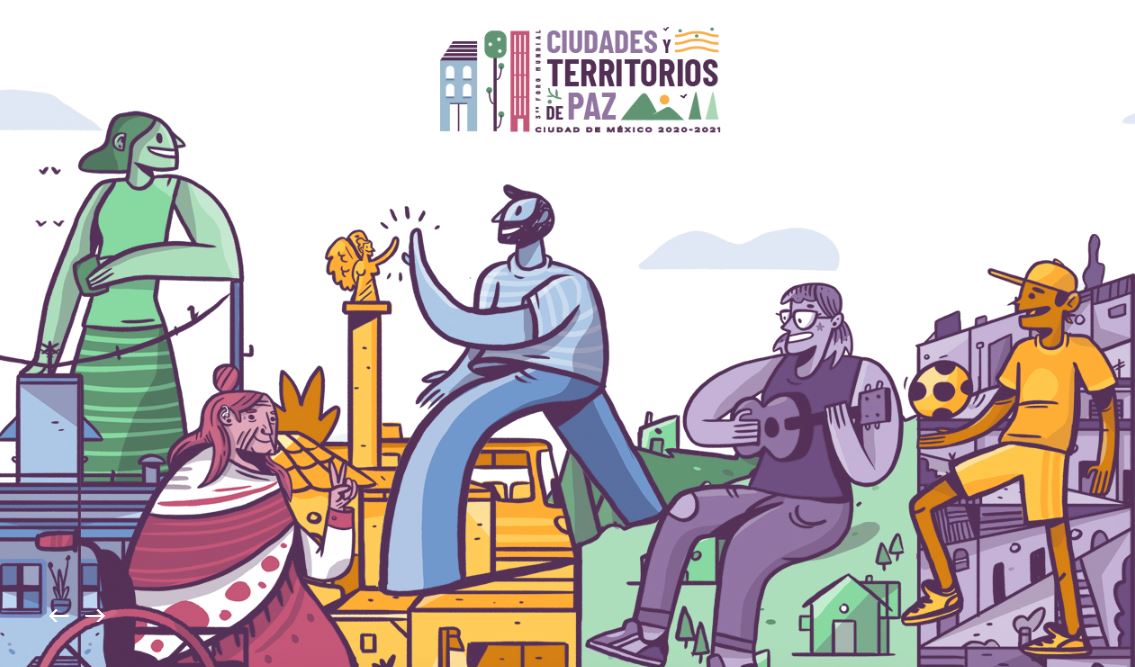 Cities and Territories of Peace Forum
The third edition of the Cities and Territories of Peace Forum takes place on 5-7 October. Watch the conferences here!
The forum is a platform for global, collective and horizontal advocacy, with the aim of offering solutions at the political level and implementing policies to construct coexistence and peace in the territories. The challenges posed by the pandemic pose a greater challenge, given its impact on health, economic, social, political, cultural and environemnt fields. This requires more creativity, cooperation and exchange of experiences.
The forum started on 2017 in Madrid. Over 10.000 participants from 100 countries took part in previous editions, from all over the world and representing international instituttions; national, regional and local governments; community organisations; social activists; universities; companies and pupils. The on-site edition of the third Forum, to be celebrated in Mexico City, has been postponed to 2021 given the current health situation. The International Association of Educating Cities is part of the Scientific Committee, together with UCLG, Mayors for Peace, Metropolis and several UN agencies.
FORUM'S AGENDA ITEMS:
Embracing migration to the cities
Facing the gaps: social, economic, and territorial inequalities
Eradicating violence against women and LGBT+ people
Promoting anti- racist, xenophobic, aporophobic and homophobic policies, and targeting all other forms of intolerance
Cities and territoriesthat are free of corruption
Countering violent extremism
Building territories that are free of interpersonal violence
Watch the conferences live here.
For more information: www.ciudadesdepaz.com/
News Search
By category
By keyword
By date