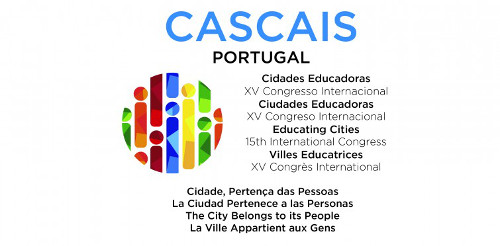 Deadline extension: submission of candidatures for the participation of young people at the IAEC 15th International Congress
Named 2018 European Youth Capital, the city of Cascais invites young people from member cities of the Association to actively participate in the 15th International Congress of the Association, which will take place from 13 to 16 November, 2018. Deadline of submission of candidatures: 20 April 2018.
This participation is aimed to provide young generations with tools for critical reflection that encourage their active commitment in their city. Member cities are invited to make a selection among their young people, with the aim of proposing a maximum of 2 candidates to participate in the Congress. The cities will have until April 20 to present their candidacies. Later, the Scientific Committee of the Congress will be responsible for the final selection. We attach the rules and conditions for the participation of young people in the Congress for further information.
Form to submit proposals: https://www.cascais.pt/formulario/inscricao-de-jovens-no-xv-congresso-internacional-das-cidades-educadoras-registration
News Search
By category
By keyword
By date