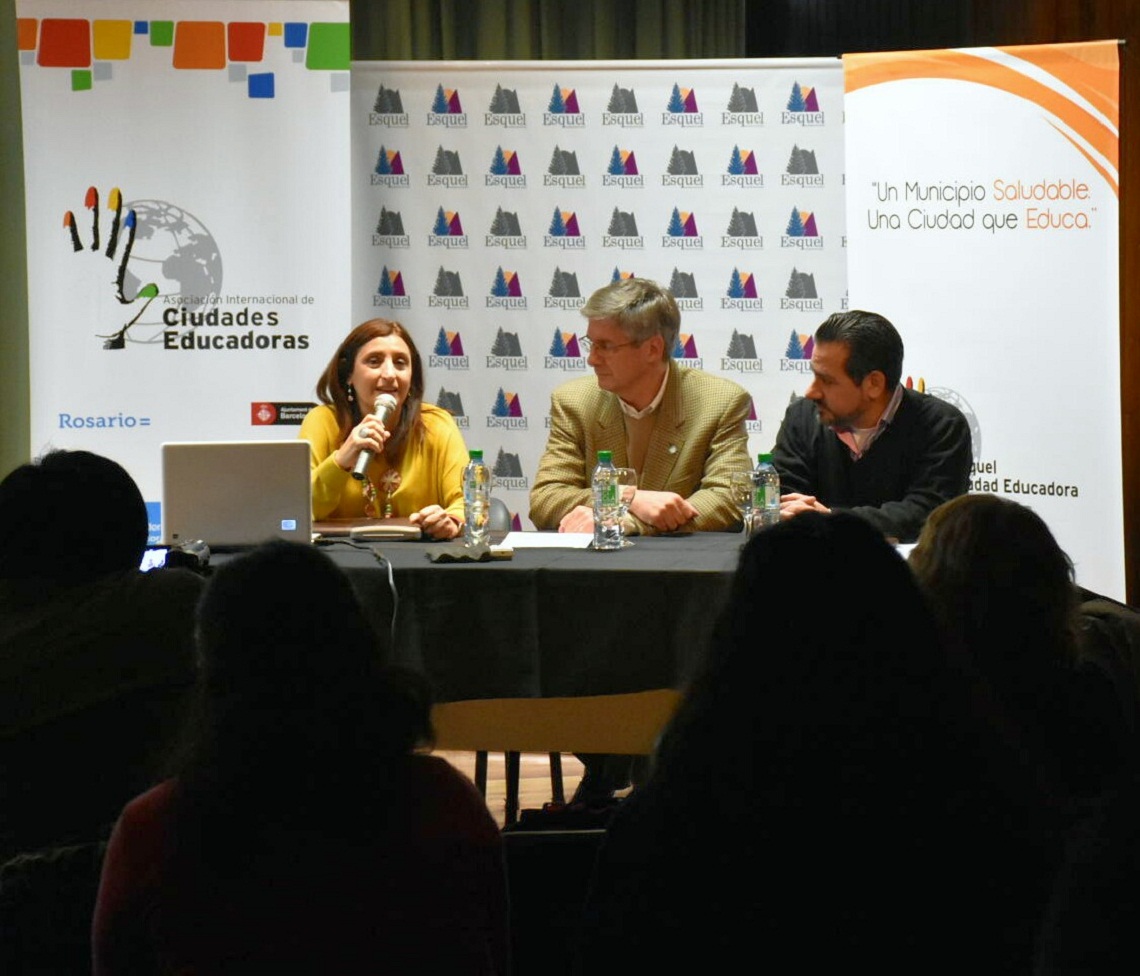 Awareness-raising session in Esquel
On 16 and 17th May, the city of Esquel hosted an awareness-raising event organised by the IAEC Delegation for Latin America and aimed at community organisations and city council officials.
The Mayor of Esquel opened the event, in a meeting with Community Organisations that had 35 participants from 12 organisations and some representatives of the city council. The Director of the Delegation for Latin America, Ms. Alfonso, presented the history of the IAEC, its structure, working methods and member cities, the concept of Educating Cities and the Charter of Educating Cities, stressing the role of the city as an educating agent. There was also a dialogue with the audience on the following topics: What is the contribution of the organisations in the construction of Esquel as an Educating City? and Which are the challenges of the city of Esquel in strengthening its educating role?
25 participants from various city council departments, including the Mayor, participated in the second day of the event, targeted to city council officials. During the meeting, the work of the Association was presented and there was a workshop covering two aspects: (i) the prioritising of words that contribute to the construction of Esquel as an educating city and (ii) the selection of a public policy to reflect on it using the principles of the Charter.
Last, there was a meeting of cities of the Patagonia, in which the activities of the IAEC were presented. There was also a panel of experiences from the municipalities of Esquel and Rosario.
The event close with a study visit to the National Park Los Alcerces.
News Search
By category
By keyword
By date
Recent News
Follow our Twitter
Twitter feed is not available at the moment.