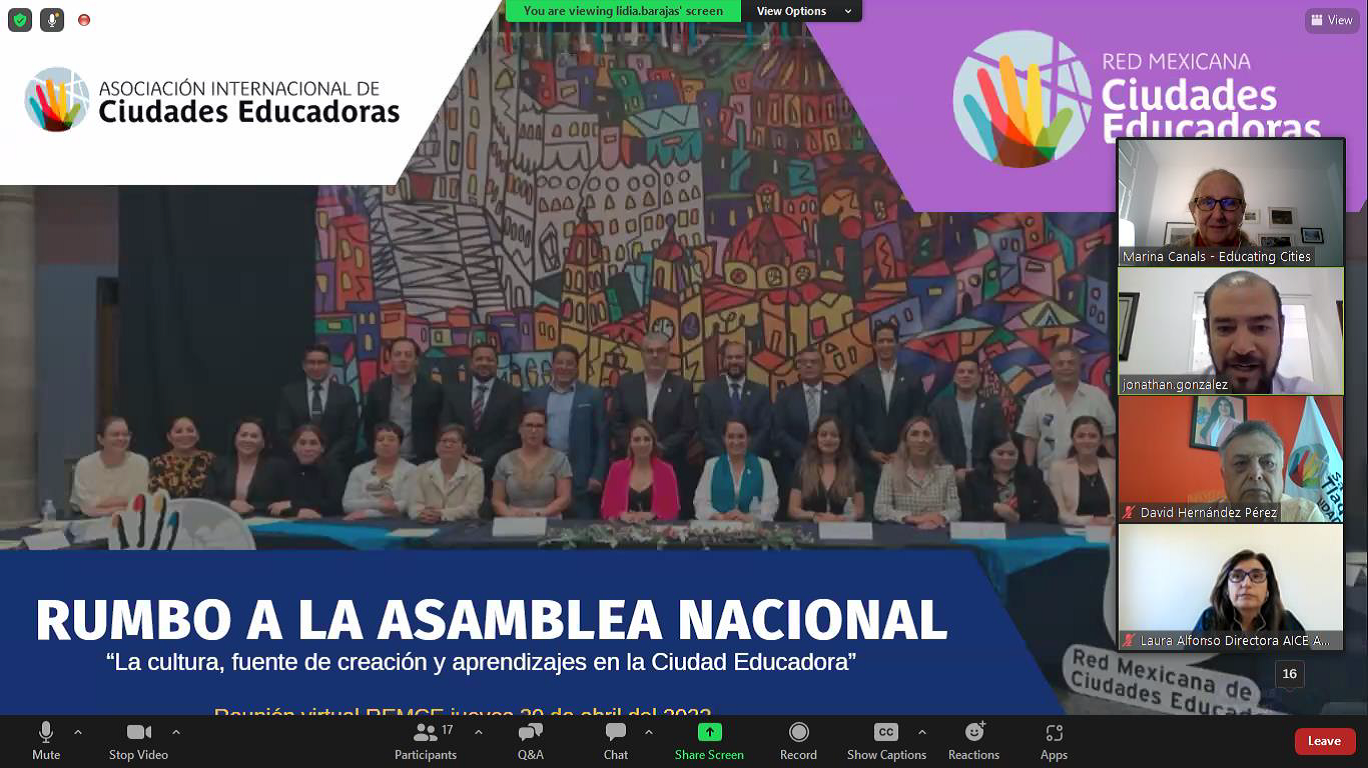 Meeting of the Mexican Network
Playa del Carmen will host the next General Assembly in September!
On April 20, a virtual meeting of the Mexican Network is held, with the participation of the municipalities of Guadalupe, Guanajuato, León, Morelia, Oaxaca, Playa del Carmen, Purísima del Rincón, San Cristóbal de las Casas, San Pedro Tlaquepaque and Tenango del Valle.
At the meeting, the candidacies to host the next General Assembly of the network (September 21 and 22, 2023) are presented and the Municipality of Solidaridad/Playa del Carmen is selected as the host city.
Likewise, it is agreed that candidatures to coordinate the Mexican Network in the coming period can be submitted until July 2023.
News Search
By category
By keyword
By date
Recent News
Follow our Twitter
Twitter feed is not available at the moment.