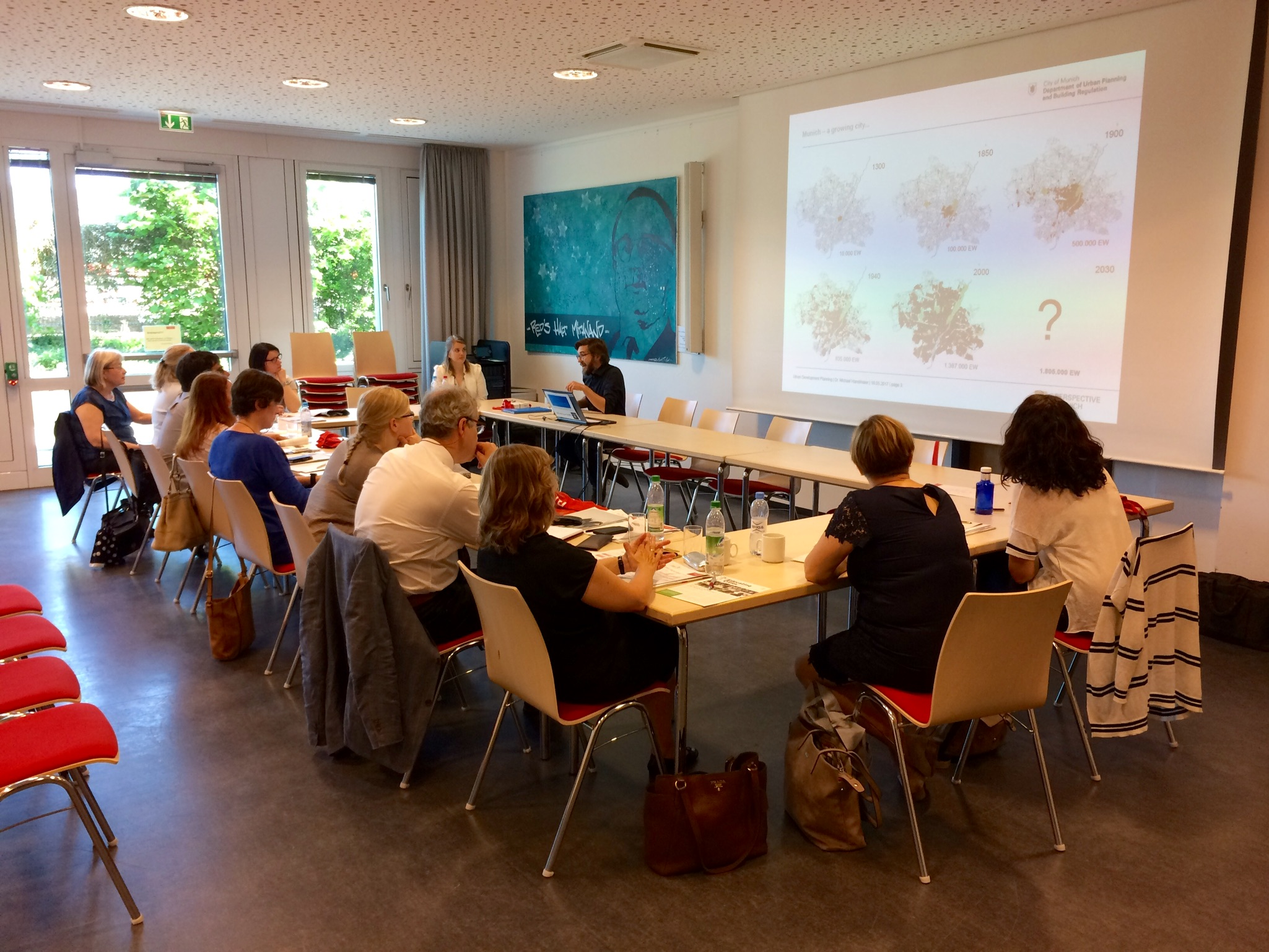 Study Visit to good practices of diversity and inclusion of the City of Munich
Representatives of 6 member cities participated last May 18 to a Study Visit to good practices of Appreciation of Diversity and Inclusion on Education of the City of Munich.
Included at the 2017 IAEC Action Plan, the Study visit was destined to political representatives as well as city staff of member cities having an expertise on the area or member cities dealing with diverse and multicultural societies.
The working sessions began at the Department of Education and Sport of the City of Munich with the presentation of the report Perspective Munich – Urban Development & Integration in a diverse city by Dr. Michael Hanslmaier.
Later on, participants were divided into 2 groups. A first group was sent to the Municipal School Ludwig-Thoma-Realschule and the Local Education Management  Centre Berg am Laim (Ramersdorf). The second visited the Secondary School Werner-von-Siemens-Gymnasium. Both groups had the ocasion to know first-hand the centres and the programmes "School for All" and "School for Diversity".
Along the visits, was used the methodological approach of the Critical Peer Review. The public officers of Munich, presented the work undertaken around diversity and inclusion as well as the achievements and the pending challenges. Moreover, they had the opportunity to hear comments and feedback from IAEC visitors drawn from their own practical experience and knowledge.
Last but least, there was a session of conclusions and evaluation of the used methodology.
All the presentations of the Study Visit are available here below.

Pesquisa de Notícias
Por categoria
Por palavra-chave
Por data
Siga nosso canal oficial no Twitter