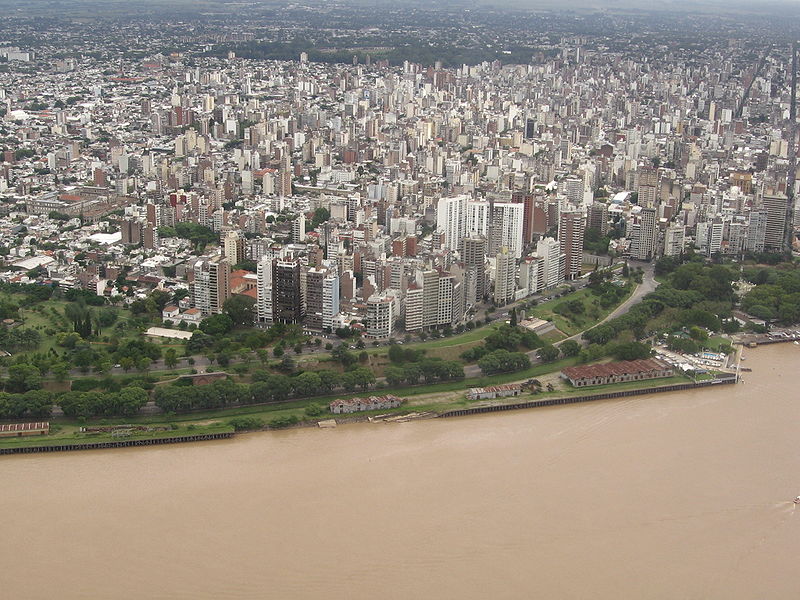 Participate at the 14th IAEC Congress!
We remind you can already register for the 14th IAEC Congress which will take place in Rosario (Argentina) next 1-4 June 2016 under the theme "Living Together in our cities".
Here below you could consult the fees of the congress.
Early registration: Since October 2015 to February 19 2016
IAEC Members: US$ 250
Non-members (cities, universities, civil society): US$ 330
Standard registration: • Since February 20 to May 20 2016
IAEC Members: US$ 350
Non-members (cities, universities and civil society): US$ 400
The fee includes all the materials, lunch and trips during the 4 days of the Congress (1-4 June).
In order to fill your registration please visit the IAEC Congress portal (http://congresoaice2016.gob.ar/site/?lang=en).
Venue of the 14th Congress:
The 14th International IAEC Congress will take place in the Youth City; an espace located in the bankside of the River Paraná, recuperated for the public use that has a varied social and cultural offer.
Exhibition Space:
The 14th IAEC Congress will have an exhibition space where the cities and civil society organisations will be able to host a stand. Within the space there will be artistic and cultural shows and an interview zone. The exhibtion space will be as well the venue of the speakers' corner presentations and the meeting point where the participants will receive their congress credentials and materials.
Through this space, the Organization aims at creating a zone of debate and of exchange of ideas and experiences.
Accomodation:
The booking of the accomodation is not included in the registration fee. Each participant is due to make its own booking.
As the official chain of the 14th Congress, Solans Hotels offers a promotional fee for the IAEC Congress participants. Those interested in click here.
We remind you that in order to benefit from this fee you will have to register before on the IAEC Congress online registration tool.
For additional information on accomodation click here
Should you have any comments or doubts, don't hesitate to get in contact with the Congress Team (congresoaice2016@rosario.gov.ar).
Pesquisa de Notícias
Por categoria
Por palavra-chave
Por data
Notícias recentes
Siga nosso canal oficial no Twitter
Twitter feed is not available at the moment.