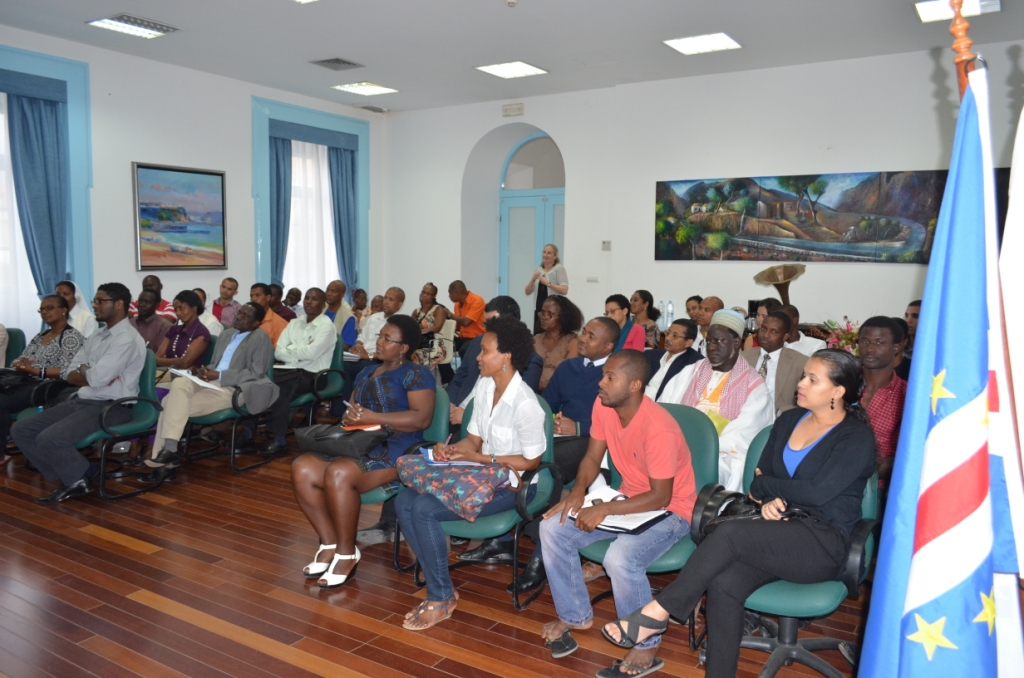 Praia City Council and the IAEC coorganise various activities in Cape Verde
Praia (Cape Verde) hold last February 27th and 28th the conferences and workshops of the Training Seminar "Educating City and Local Governance" and the Travelling exhibition "Educating Cities: Local Actions, Global Values".
The Mayor of Praia, Mr. Ulisses Correia e Silva, opened the Training Seminar "Educating City and Governance" February 27th morning. During 2 days, the IAEC experts' team dynamized an internal workshop with representatives of the local government of different departments and a second one opened to Praia's civil society in order to aware of the educating potential of the policies implemented by the different areas and municipal services and to promote the planning of transversal local policies and the establishment of collaboration between local governments and civil society.
The Opening of the Travelling Exhibition, which was also presided by the Mayor of Praia, took place in the City Council Hall on the afternoon of February 27th. The Exhibition will remain in Praia until March 13th.
February 28th, the IAEC Delegation met with representatives of the National Association of City Council of Cape Verde (ANMCV) and Mayors from various cities of Santiago's Island.
Here below you could watch a report (in Portuguese) from the Cape Verde National Television on the 27th February works.
Pesquisa de Notícias
Por categoria
Por palavra-chave
Por data
Siga nosso canal oficial no Twitter