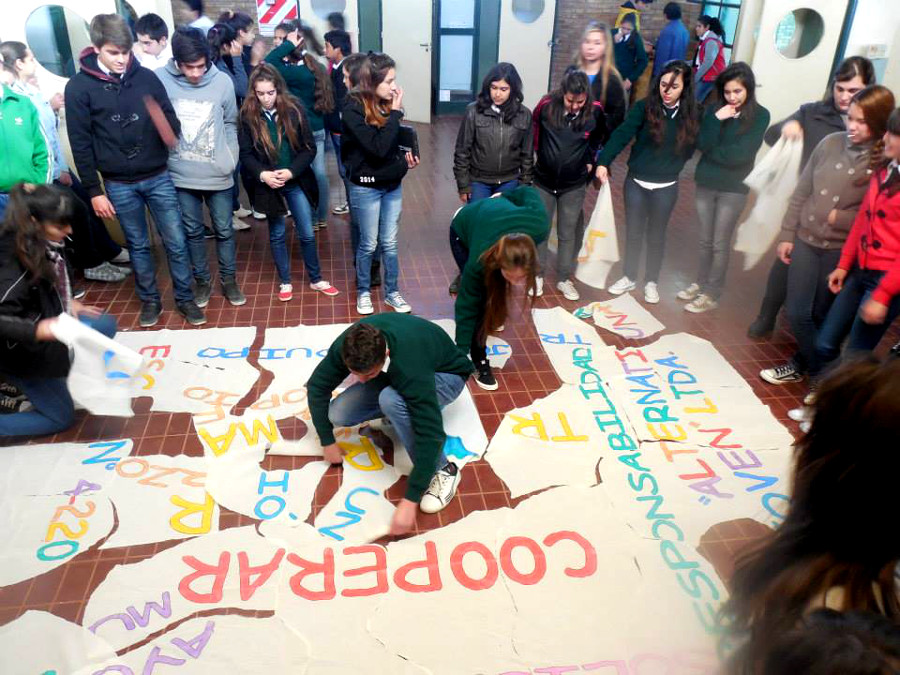 International Youth Day
The Association joins the celebration of the International Youth Day, 12 August, sharing with you some initiatives of the member cities and some publication focused on youth.
According to United Nations, Youth are 18% of the World population. That is 1,200 million people. 87% of them live in developing countries. Its aspirations energy and aims are essential for the development of their societies. At the same time, Youth face daily challenges such as the limited access to education, Health, occupation, housing, etc.
Local government have a relevant role so as to give answers to those challenges. Here attached you will find a selection of good practices from member cities that deal with key issues for youth such as autonomy, participation, culture of peace, cooperativism, Transition Study-work, etc.
Brussels – Israel –Palestine: for improved understanding
León – civic promoters
Évora – We propose!
General Alvear– Youth Alternative School Cooperative
Argamasilla de Calatrava – Study-work Program
You can consult more good practices here.
Furthermore, we would like to share the Monograph City, Youth and Education,
Other resources:
UN programs for youth
Youth European Capital
European Commission Youth
European Youth Forum
European Foundation for Youth
Youth.gov (US government)
Pesquisa de Notícias
Por categoria
Por palavra-chave
Por data
Notícias recentes
Siga nosso canal oficial no Twitter
Twitter feed is not available at the moment.