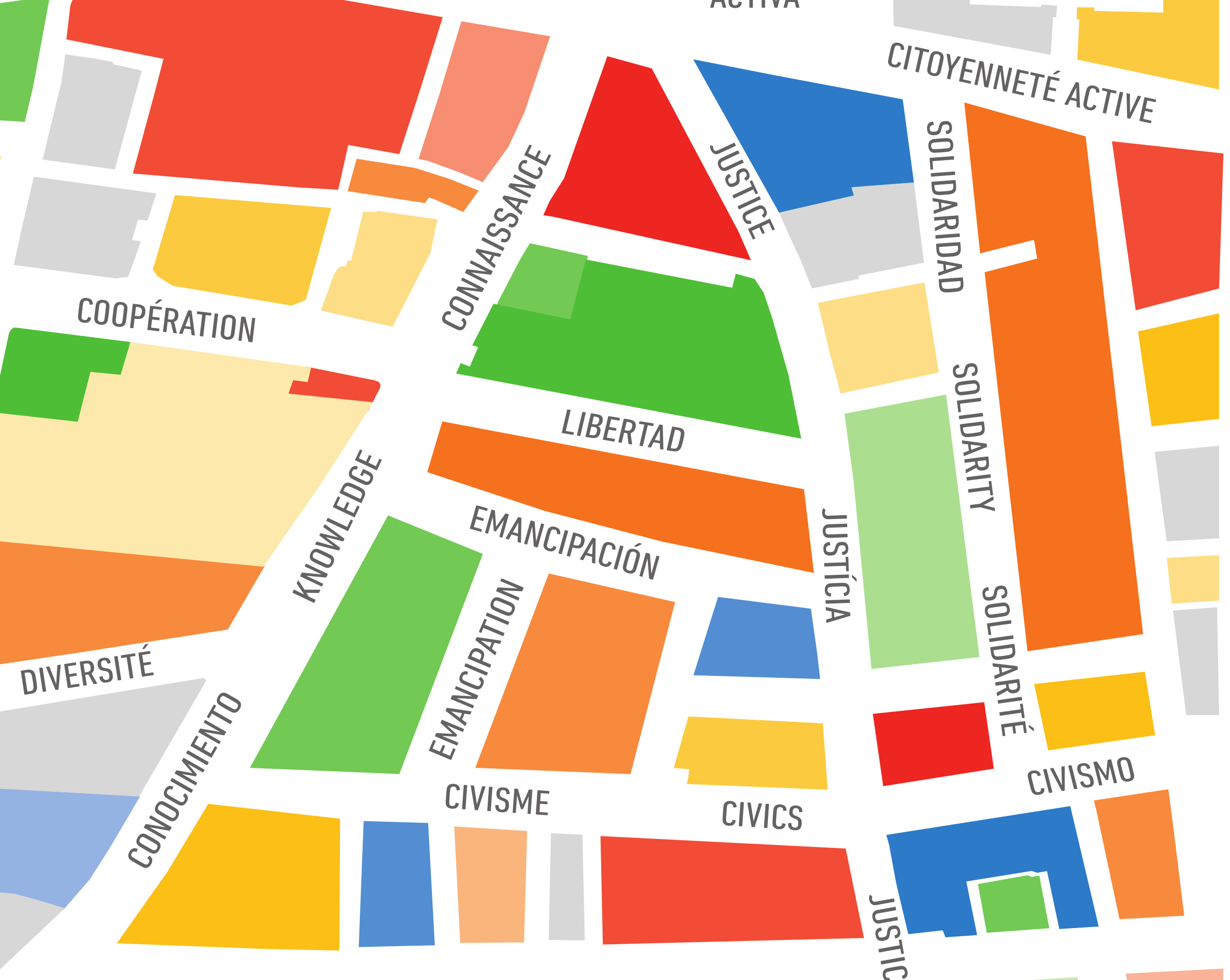 Educating Cities join their voice in favour of an inclusive quality education for all and throughout life
The more than 480 member cities of the International Association of Educating Cities (IAEC) we celebrated yesterday 30/11 the first edition of the International Day of the Educating City.
Through this celebration we aim at inspiring more local leaders, NGOs, universities, experts and citizenship to get involved in the construction of cities which offer opportunities for a personal and collective development by an inclusive quality education for all and throughout life (Sustainable Development Goal 4 of the United Nations 2030 Agenda), as said in the Manifesto of the Mayors of Educating Cities (here attached).
More than 140 Mayors from 17 countries from all around the world have made public its commitment to Education. You will find the message from the local authorities from so diverse cities such as Barcelona, Madrid, Adelaide, Bethlehem, Helsinki, Changwon, São Paulo, Brussels, Geneva, Rennes, Buenos Aires, Rosario and Praia as well as the World Agenda of events in occasion of the International Day at https://www.edcities.org/international-day/
You will find updated information about the celebration at our official Twitter account @EducatingCities or through the hashtag #EducatingCityDay.
Here below, you will find the video messages of endorsement which the Mayors of our member cities have forwarded us.
Pesquisa de Notícias
Por categoria
Por palavra-chave
Por data
Siga nosso canal oficial no Twitter