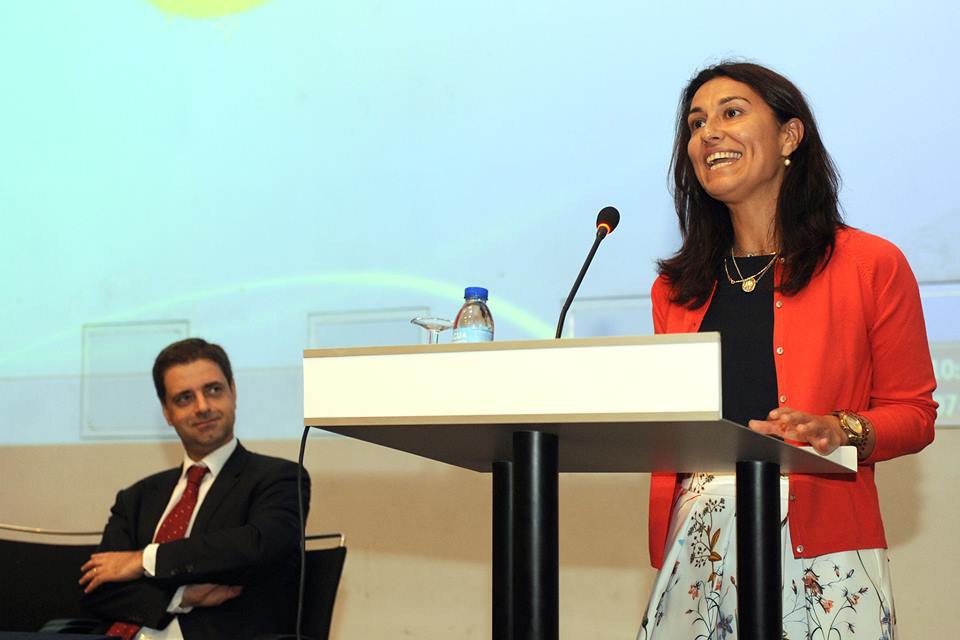 Braga hosts a new meeting of the Portuguese Network
55 representatives of 27 member cities participated at the Portuguese Network Meeting which took place in the Museum Diogo de Sousa of Braga last July 3 under the theme "Participated cities, Adapted/table cities". The Mayor of Braga, Mr. Ricardo Río, presided over the opening ceremony.
The Mayor of Braga, Mr. Ricardo Río, opened the sessions welcoming the attending and pointing out the role of Braga as an Educating City aiming at transforming the local educational communities and all the areas and municipal departments into spaces of active participation. Moreover, stressed that the Meeting was a learning opportunity and of exchange of experiences and projects to be implemented in each municipality.
The Deputy Mayor of Education and Culture of Braga, Ms. Lidia Dias, stated then that the Educating Cities work together for the creation of more inclusive and adapted cities in order to answer to the challenges the citizens face every day.
Later on, the officer of Strategic Planning of Braga, Ms. Fátima Pereira, gives a lecture on the theme of the Meeting through the presentation of some political policies of Braga.
During the formal meeting of the network, it was presented the publication of the working group Local Educational Projects; news from the working groups Inclusion and Democracy and Participation were given; the 6th National Congress to be held in Almada next November 11-13 was presented; and information of the joining of new Portuguese member cities and of the International Association were given.
On the afternoon, participants visited the Archaeological Museum D. Diogo de Sousa, the roman vestiges of the city and the Sanctury Bom Jesus of Braga.
More information on the Portuguese Network portal.
Pesquisa de Notícias
Por categoria
Por palavra-chave
Por data
Siga nosso canal oficial no Twitter