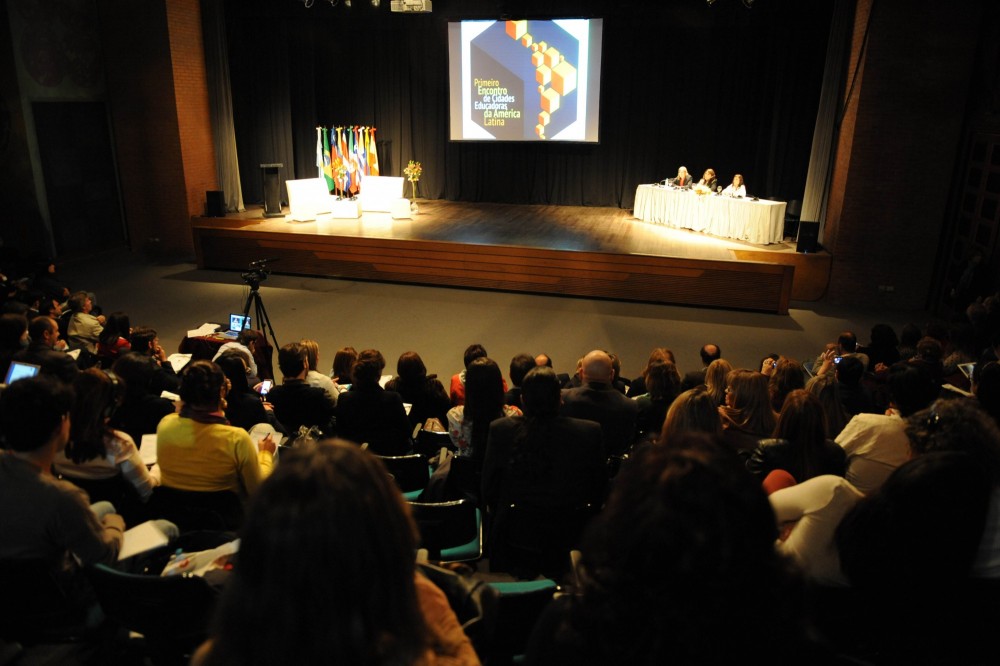 © Silvio Moriconi
Opening of the 1st Meeting of Latin American Educating Cities
The Mayor of Rosario, Ms Monica Fein, and the IAEC General Secretary, Ms Marina Canals, opened yesterday the 1st Meeting of Latin-American Educating Cities which will take place in Rosario (Argentina), until September the 5th.
In order to advance on the preparation of the forthcoming 13th IAEC International Congress in November 2014, the theme of the Meeting will be "The role of cities in Social Inclusion".
The Meeting is also a great opportunity for cities to share experiences and strengthen ties with other cities of the region. Moreover, there will be work sessions of the Latin American territorial and thematic networks.
The two thematic axis which orient the conferences and the exchange of best practices will be:
• Inclusion as a right. The educating city as a promoter of welfare and life opportunities.
• Citizen participation and commitment. The educating city as a place for coexistence, dialogue and relationships.
Pesquisa de Notícias
Por categoria
Por palavra-chave
Por data
Notícias recentes
Siga nosso canal oficial no Twitter