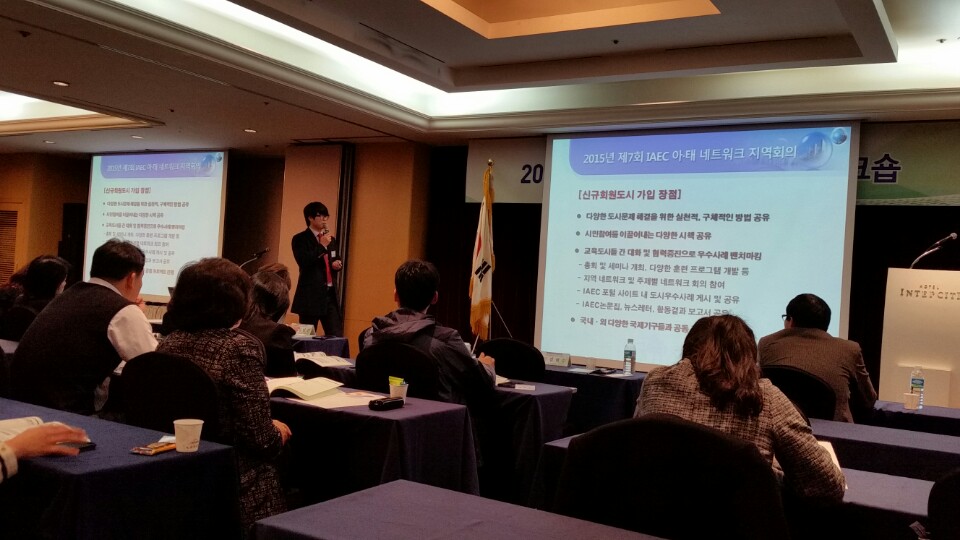 Promotion on the IAEC in the Korea Lifelong learning workshop
The representative of Gumi, the host city of the Asia-Pacific network meeting in 2015, had a speech on the IAEC in the Korea lifelong learning workshop which was held on 19th March.
More than 100 people including educational officials, experts, and policy makers across the country attended the workshop and had a chance to exchange good experiences and policies.
The presentation on the IAEC brought attention to the the IAEC and interested many officials interested.