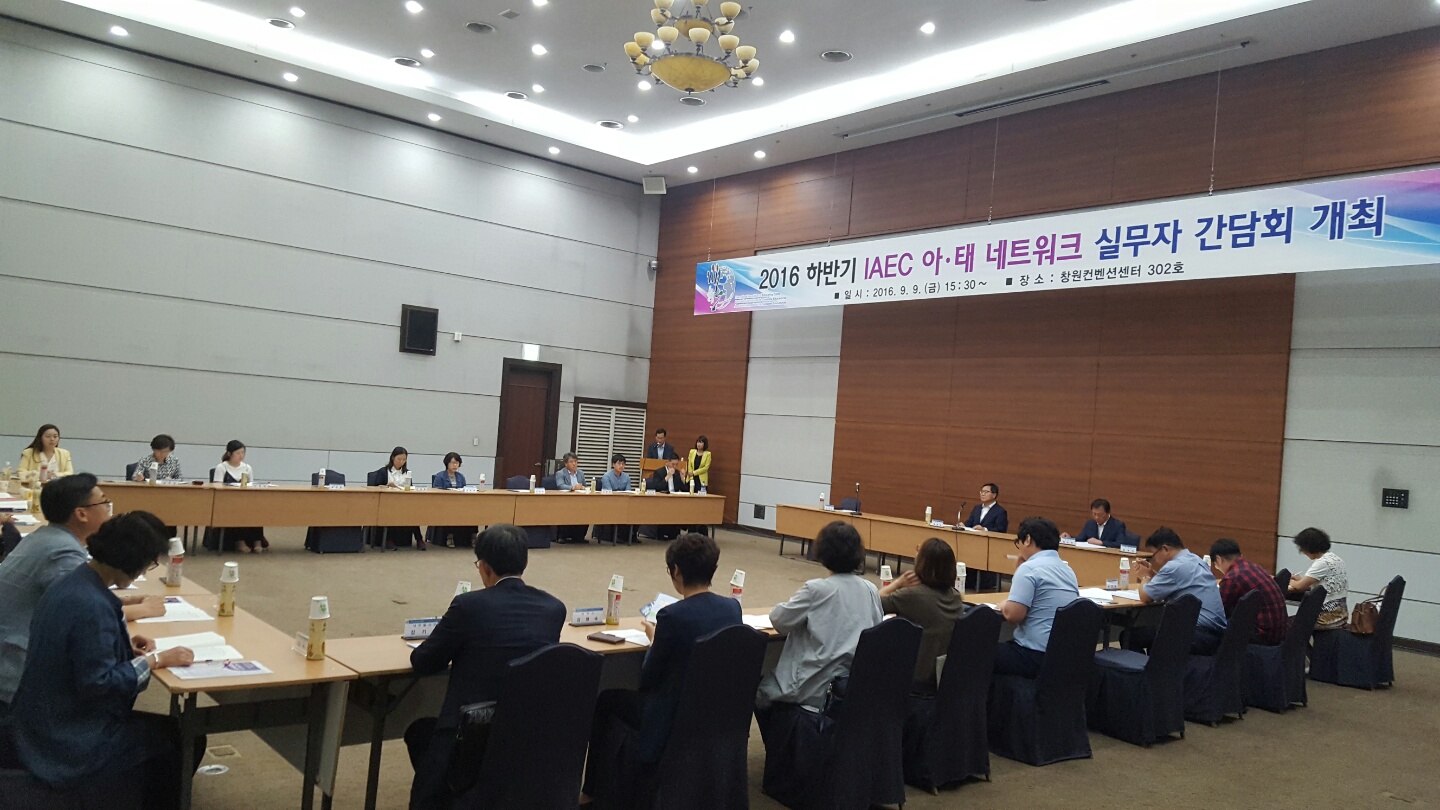 Asia-Pacific Network Technical Meeting 2016
Representatives of 18 Korean member cities met last September 9th in Changwon (Republic of Korea) in occasion of a new technical meeting of the Asia-Pacific Network.
The meeting began with a debate on the venue of the 8th Asia-Pacific Regional Meeting. The city of Suseong-gu (Busan) offered to host the Meeting in September/October 2017 which was well received by the rest of the attendants.
Subsequently, there was a debate on the actions to be undertaken in occasion of the International Day of the Educating City. The officers of Changwon and Saha-gu informed about various actions they are aiming at organizing in both cities. The assistants agreed as well to prepare a common video of the Mayors of the Korean member cities. Furthermore, it was assessed a draft of a Manifesto of the member cities.
During the meeting there was a debate on the use of the 2017 funds and information was given on the results of the  14th IAEC Congress which took place in Rosario (Argentina) in June.