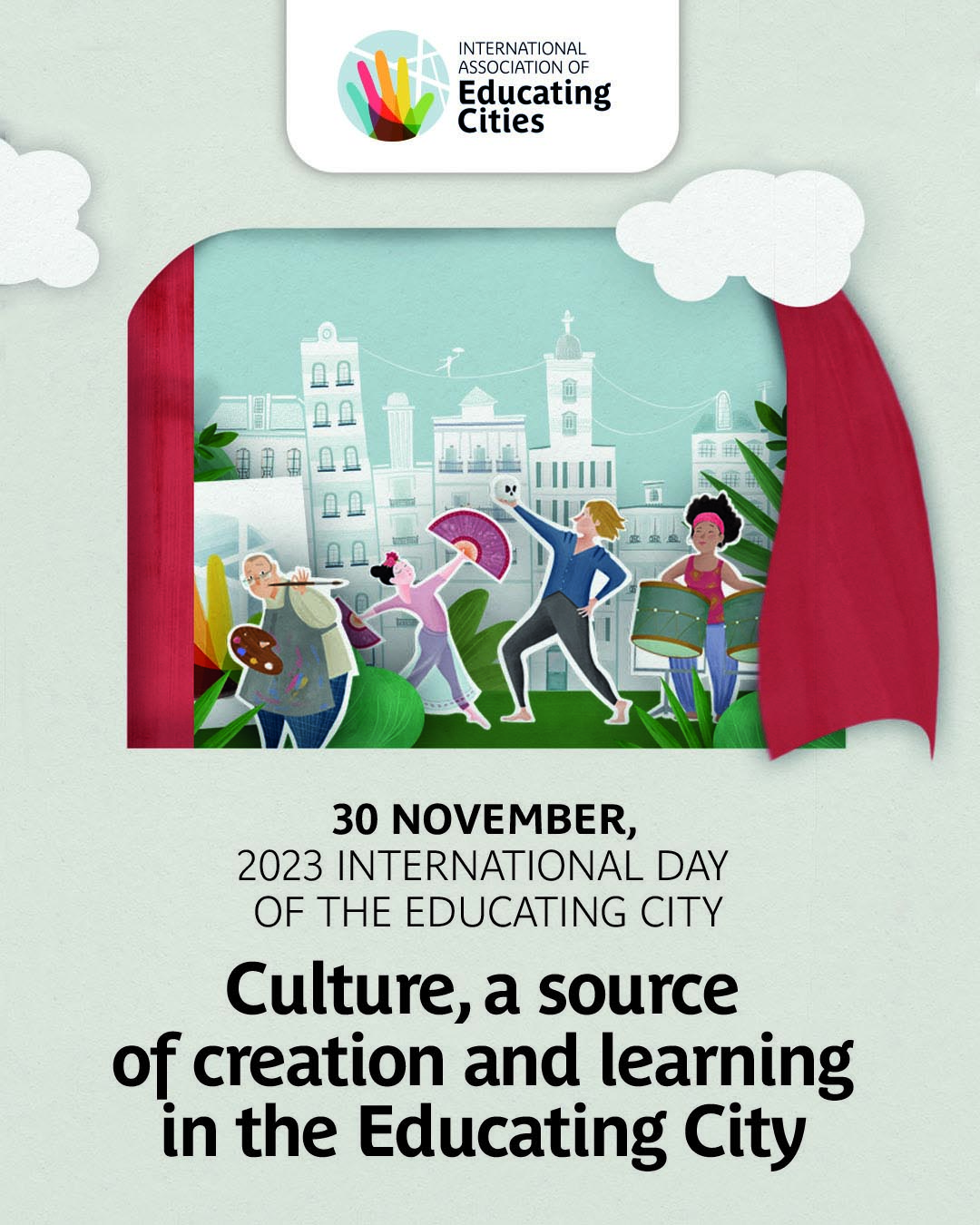 On 30 November, we celebrate the eight edition of the International Day of the Educating City, with the slogan "Culture, a source of creation and learning in the Educating City".
Educating Cities promote access to culture and recognise the different cultures and cultural manifestations present in the city, and guarantee equal opportunities for a quality artistic education, which enables personal and collective development. In our cities, culture and art are an important form of social inclusion and empowerment.
With this celebration, we intend to mobilise all cultural agents in your cities in a dynamic and participatory event that promotes dialogue and raises awareness on all the artistic opportunities that the municipality offers, contributing to the creation of new synergies and learnings.