International Day of the Educating City
On 30 November we will celebrate the International Day of the Educating City. Explore how to organise the event here!
This edition is very special since this year marks the 30 anniversary of the proclamation of the Charter of Educating Cities, the roadmap of IAEC cities. For this reason, the slogan of this edition reads: 30 years transforming people and cities for a better world".  At the occasion of this anniversary we will proclaim a new version of the Charter.
The slogan of this year's edition is an open invitation for the more than 500 cities that currently belong to the IAEC to share and celebrate the learning generated throughout these 30 years of history.
We have also taken stock of the lessons learned over these 30 years. We have prepared what could deemed as the legacy of the Educating City work in our cities. This legacy is summarised in 30 lessons learned and 30 illustrations. The idea is to advertise them one by one during the month of November, and all together on the International Day of the Educating City (30 November). Please share these animated gifs and images in your social networks and city council websites!
This edition deserves a dedicated visual identity. We have prepared a new poster, featuring some key buildings of various educating cities. The skyline also features people, since citizens are the most valuable asset in our cities. These citizens interact among them, sing, read, play, love nature and belong to all ages and ethnicities. They are all united, since they blend into the skyline. The text is framed by vegetation, a nod to taking good care of our planet, much-needed nowadays.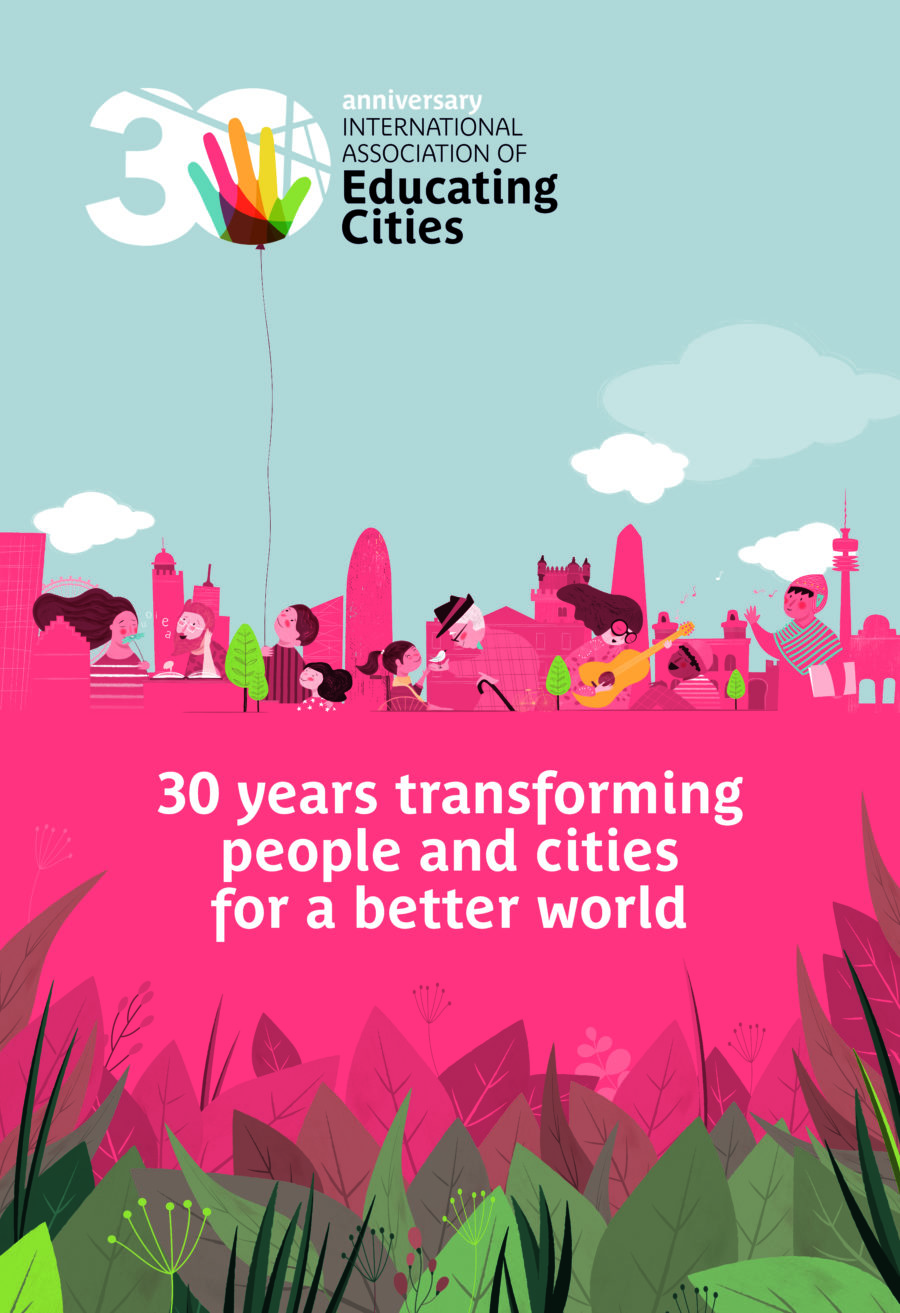 Please send us the activities organised in your city using this form.
You will find all the updates and information to prepare the celebration at the event's dedicated website.
News Search
By category
By keyword
By date