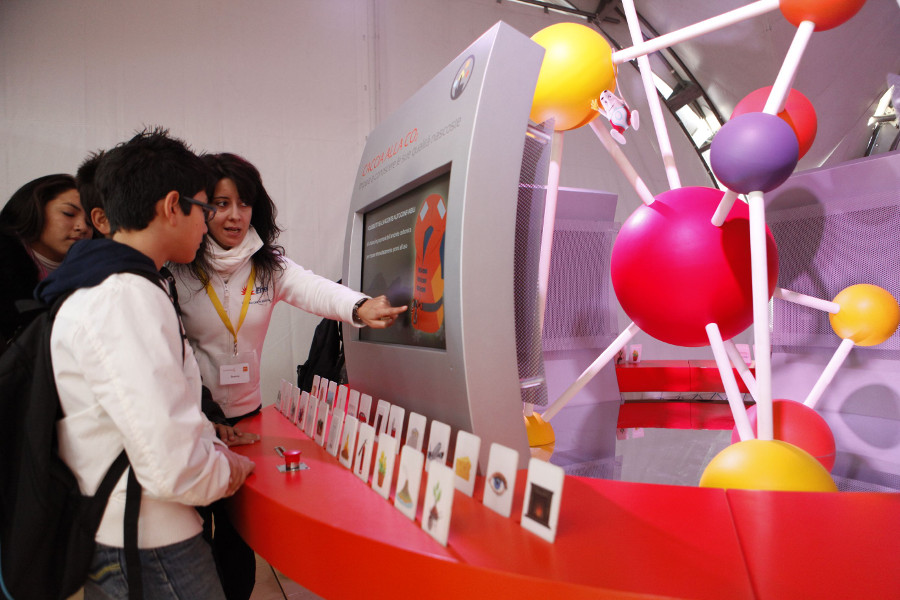 Archimedes' Library (Settimo Torinese)
A new cultural and meeting place and a lifelong learning facility addressed to the citizens that brings traditional reading closer to scientific-oriented activities and to the new technologies, as well as to social inclusion initiatives.
In order to create new lifelong learning meeting spaces for citizens, the City Council of Settimo Torinese has designed different services and projects such as the Archimedes Library which have transformed the territory giving the city a new focus.
Through this facility, the city intended to open up a new cultural pole of attraction and meeting place that brings traditional reading (consultation and books or other materials lending) on the one hand, closer to scientific-oriented activities and to the new technologies, and, on the other hand, to social inclusion initiatives through transversal projects that can attract citizens of all ages to the library, especially young people and their families.
The library has reading rooms, a section with comfortable seats to watch films or listen to music in a relaxed environment, a large lecture hall, multi-media areas, rooms for holding events, internet zones with apps that facilitate reading for the elderly and the vision impaired, spaces for working in groups, consultation and study areas, rooms where people can use their own computers, space for conference calls, a historical archive, a polyvalent terrace, among other.
One of the most highly valued areas of the library is devoted to children from 0 to 14 years old, with special sections for each age group. It integrates a 50-person capacity auditorium where various activities are carried out, a space for the dyslexic, instruments and programs adapted to children with learning disorders, space for courses and workshops, an open room with materials to be used or consulted, as well as a newspaper and periodicals library for parents and teachers, an a multi-media space.
This facility is open seven days a week and has a large number of users, many of them from outside Settimo Torinese, which shows that the Library is a landmark in the area.
Some spaces are used by associations and city services that organise, in conjunction with the library, meetings and conferences on different contemporary issues. Likewise, the library promotes activities and initiatives that foster social cohesion and receives proposals from the citizens that can turn into opportunities, thus stimulating creativity, which has made the Archimedes Library a place for social innovation.
More information is available here.